Carole Lombard ranked with any classic Hollywood star where love for animals was concerned, and this one page, from the February 1937 issue of Screenland , proves it. We even learn the names of Carole's menagerie.

The relationship between Carole and director Mitchell Leisen also is noted (although since it's 1937, it says nothing about Leisen's bisexuality):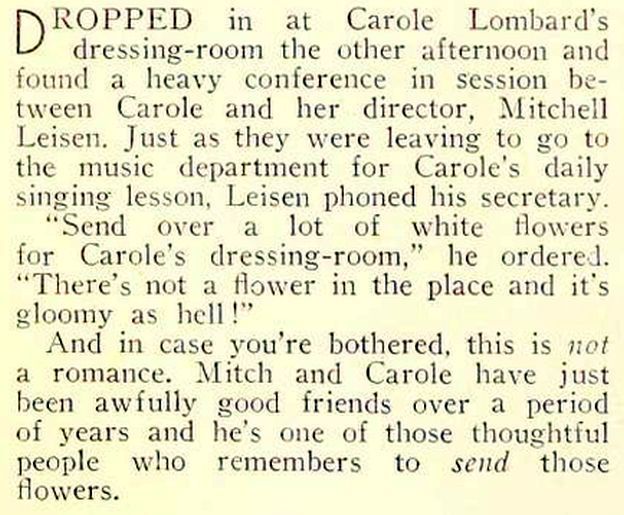 Lombard is also part of a horoscope prediction story: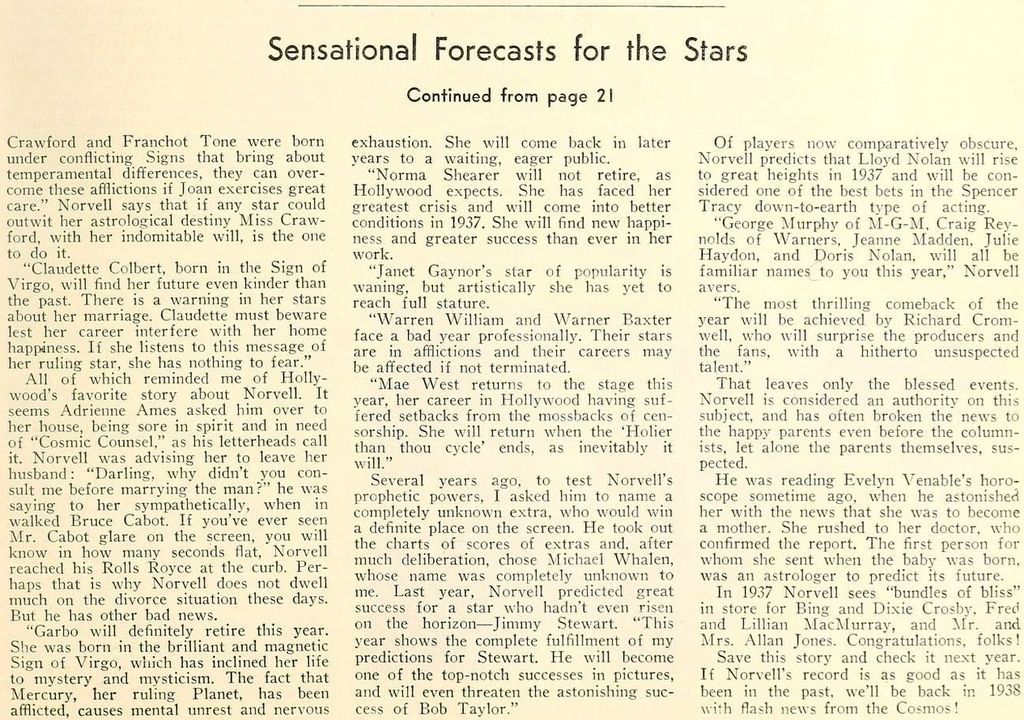 Marland Stone made Claudette Colbert the cover subject:




You can purchase this vintage magazine, which is said to be in very good condition, for $29.99 by visiting http://www.ebay.com/itm/SCREENLAND-1937-CLAUDETTE-COLBERT-ROBERT-TAYLOR-Stor-JEAN-HARLOW-CAROLE-LOMBARD-/400902296513?pt=LH_DefaultDomain_0&hash=item5d57a393c1.