Imagine having a snapshot of Clark Gable and Carole Lombard that was part of the Gable estate! Well, imagine no more, because that's what we have here -- an original photo that's 4 1/2" x 3 1/2". In fact, one side is cut and there is a small corner bend, so it actually looks like this: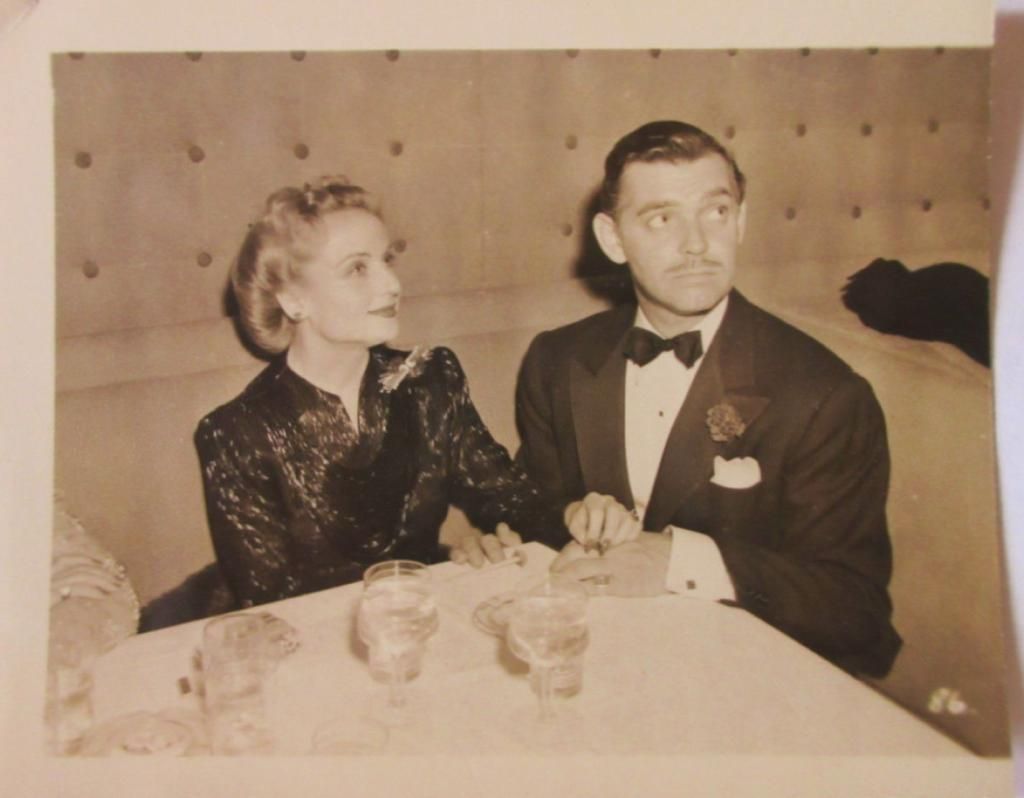 The seller bought this and more than 675 other Gable pictures from the estate of Kay Gable, his last wife -- and here are some of the pics that will be made available (I've been told they will be sold as a unit and not broken up):




The Gable-Lombard snapshot photo can be bought in two ways: You can purchase it outright for $99.99, or place a bid beginning at $49.99. The auction is scheduled to end at 5:26 p.m. (Eastern) Sunday. To bid or obtain more information, visit http://www.ebay.com/itm/1930s-CLARK-GABLE-CAROLE-LOMBARD-Movie-Stars-Picture-ORIGINAL-Photo-SNAPSHOT/261797351820?_trksid=p2045573.c100033.m2042&_trkparms=aid%3D111001%26algo%3DREC.SEED%26ao%3D1%26asc%3D20131017132637%26meid%3D0cf637046d3f4ba8a1194b01b01a154c%26pid%3D100033%26rk%3D1%26rkt%3D4%26sd%3D261797351820.

Today marked what would have been the 65th birthday of Karen Carpemter, one of the great voices of American pop music in the 1970s. She and her brother Richard had a number of hits throughout the decade, and if some of us self-styled rockers in the early '70s deemed the Carpenters a bit too square -- sort of a musical equivalent of Julie Nixon and David Eisenhower -- well, history and the Carpenters both proved us wrong. Here's my favorite record of theirs, "Goodbye To Love" from mid-1972, which Karen sings beautifully, followed by a rocking instrumental fadeout (that's Tony Peluso on fuzz guitar). It's as if they were saying to those of us doubters, "You want heavy? We'll give you heavy!" (Some middle-of-the-road stations faded the song out before the fuzz guitar.) I must admit, I respected the Carpenters a lot more after that.