Nearly two years ago, we ran an entry about Carole Lombard and the July 1936 issue of Motion Picture (http://carole-and-co.livejournal.com/561667.html). Not only was she the fan magazine's cover subject, but an interview with her was included:




We've since uncovered some other Lombard goodies from that issue, mostly gossip tidbits...




...as well as this, where Carole is peripherally referred in the trend to the "brownette" hairstyle most associated with Jean Harlow:




But there are plenty of other classic Hollywood things, too, such as this piece on Loretta Young, where we have a much better idea about what was going on in her life than readers at the time did (unless they were really in the know):




We've previously noted that Motion Picture and other fan magazines sponsored excursion trips to Los Angeles and the West for folks back east who considered a visit to the Pacific Coast a long, somewhat exotic journey. Well, here's what a sample itinerary of such a trip looked like:




And of course, there were ads. Lordly MGM paraded its star power with spot color:




Meanwhile, Paramount got out the word for W.C. Fields and "Poppy"...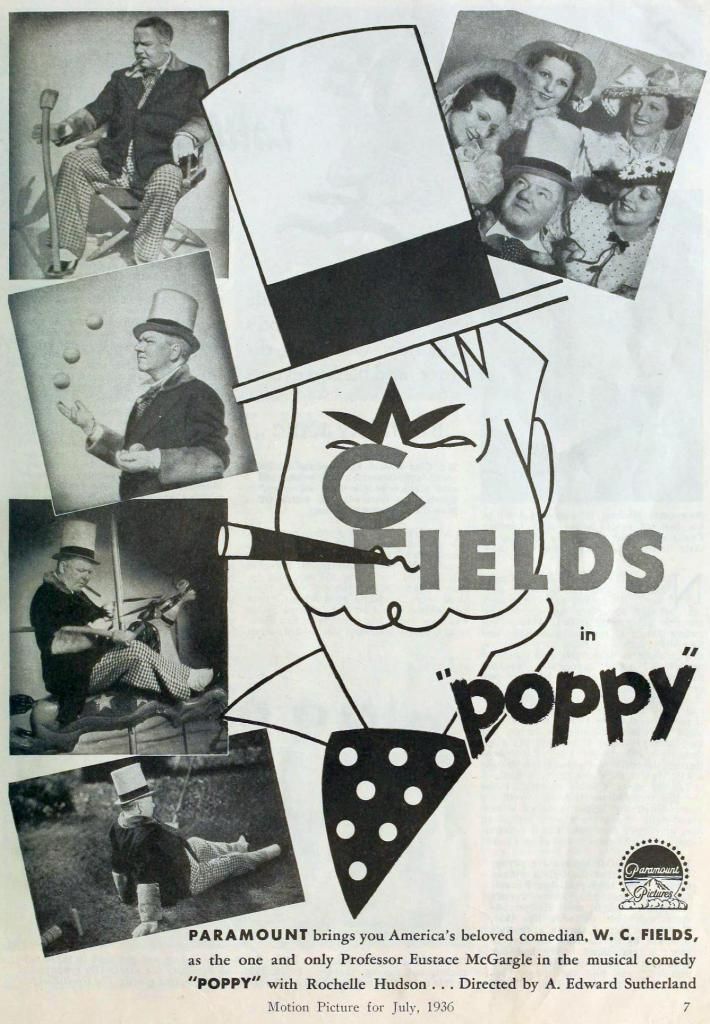 ...while the latest lady in a Lux ad was none other than Joan Blondell: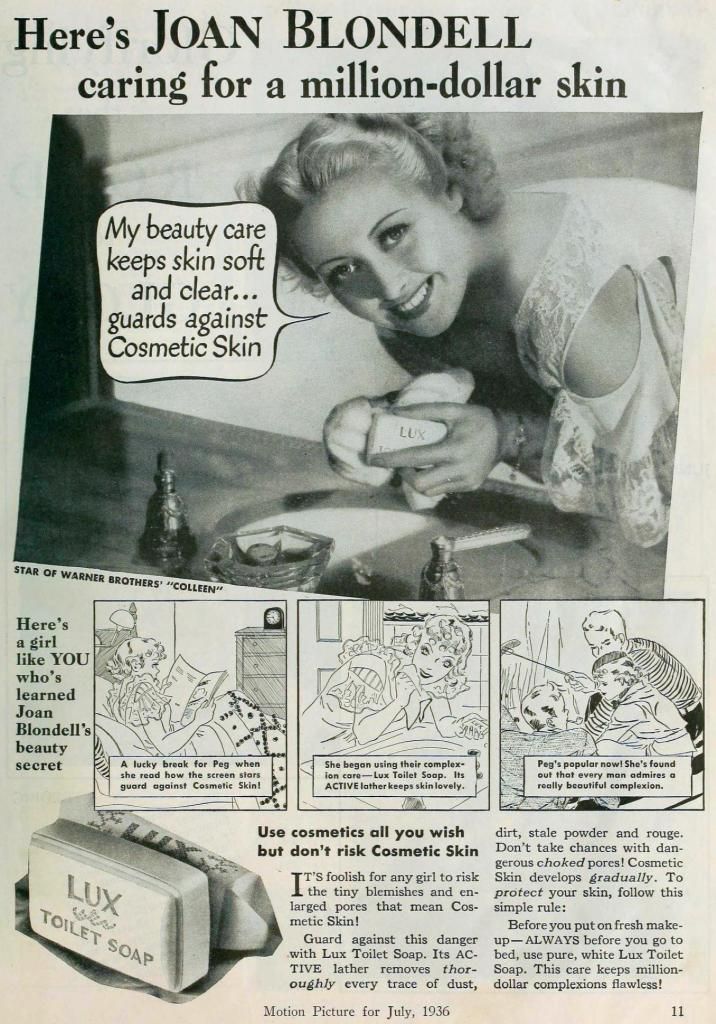 This issue, complete with Charles Sheldon cover illustration of Lombard, is in very good condition and available for $39.99. To purchase or learn more, visit http://www.ebay.com/itm/MOTION-PICTURE-1936-CAROLE-LOMBARD-JOAN-CRAWFORD-BASIL-RATHBONE-MARIAN-MARSH-/361149365044?pt=Magazines&hash=item54162dfb34.

Finally, it's appropriate that Los Angeles is undergoing a heavy rainstorm today, because it's raining in my heart. It was a year ago today that my mother passed on at age 93, following a fall that left her in and out of consciousness for about 10 days. A lot has changed for me since then, notably relocating to California, but I think of her quite often, and miss her. In her honor, here's a version of a perennial about walking through a storm, whether actual or emotional -- the Rodgers & Hammerstein classic, "You'll Never Walk Alone." It's been performed countless times, and those of you from Great Britain no doubt are aware of Gerry & the Pacemakers' version, adapted into the anthem of their hometown Liverpool soccer club, but the version I chose is from someone born 99 years ago today, someone my mother saw perform with Tommy Dorsey's big band in New York in the early '40s and then at the Kennedy Center in 1983. (I went with her that evening, and our seats were in the front row of the balcony directly above President Ronald Reagan and wife Nancy. Those sitting in the orchestra level repeatedly turned around for the first couple's reaction, and I jokingly told my mother, "They must really like that dress you're wearing.") From 1945, Frank Sinatra: