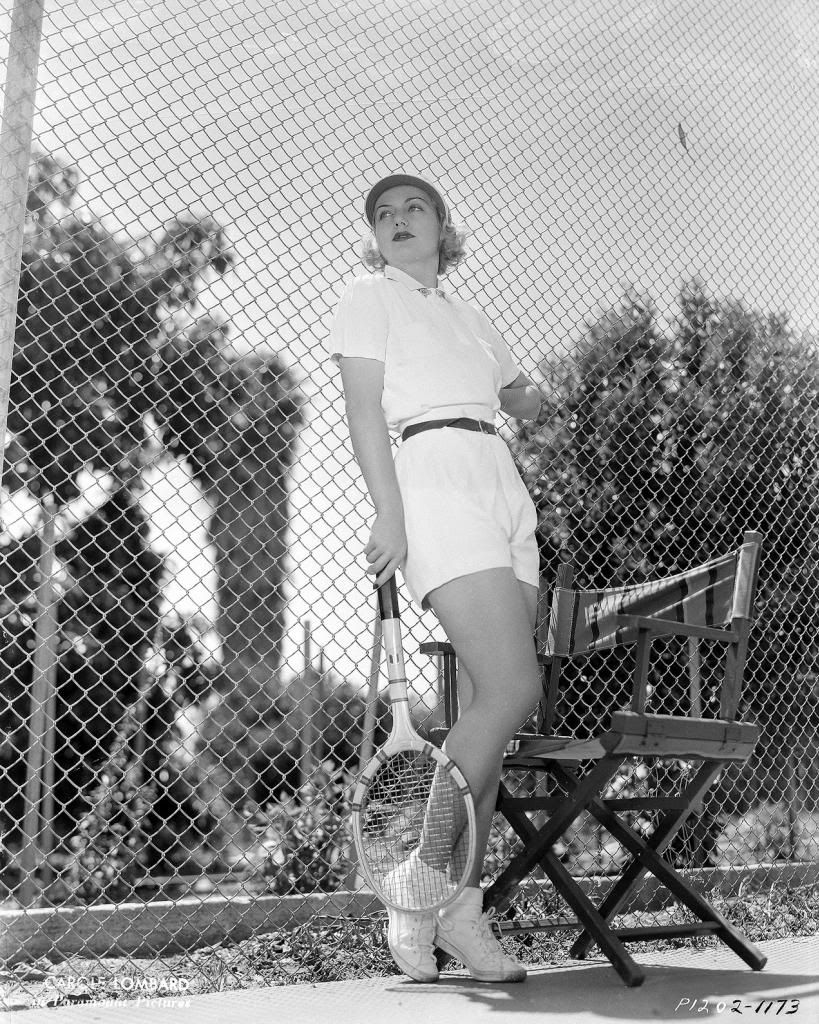 Three weeks after we saw her on the tennis court (http://carole-and-co.livejournal.com/565289.html), Carole Lombard is back, with a look as formidable as her game (and gams). This is a slightly earlier photo, p1202-1173 from sometime in 1935 (the seller incorrectly labels it as from 1938), and it's an image I've never seen before.

No one has bid on this yet, surprising since the opening bid is a mere $8.99. Bidding is slated to close at 2:38 p.m. (Eastern) Friday. This would be an ideal gift for anyone who loves Lombard and/or tennis. To bid or get more information, visit http://www.ebay.com/itm/Carol-Lombard-in-Tennis-Togs-on-Court-During-a-Game-Photo-/251215814911?pt=LH_DefaultDomain_0&hash=item3a7da120ff.

The new LiveJournal header is p1202-17, a fetching head shot of Lombard at about the time she turned 22 in the fall of 1930.