Even the greatest of fashion can't rescue a mediocre film, but that doesn't mean Carole Lombard didn't give it a try. Above is something we might deem over-the-top today, but some 80 years ago it was considered chic when Carole wore it in the lackluster Paramount vehicle "No One Man." The snipe on the back lets us know more (and some other markings tell us this pic was in the files of Photoplay in early 1932):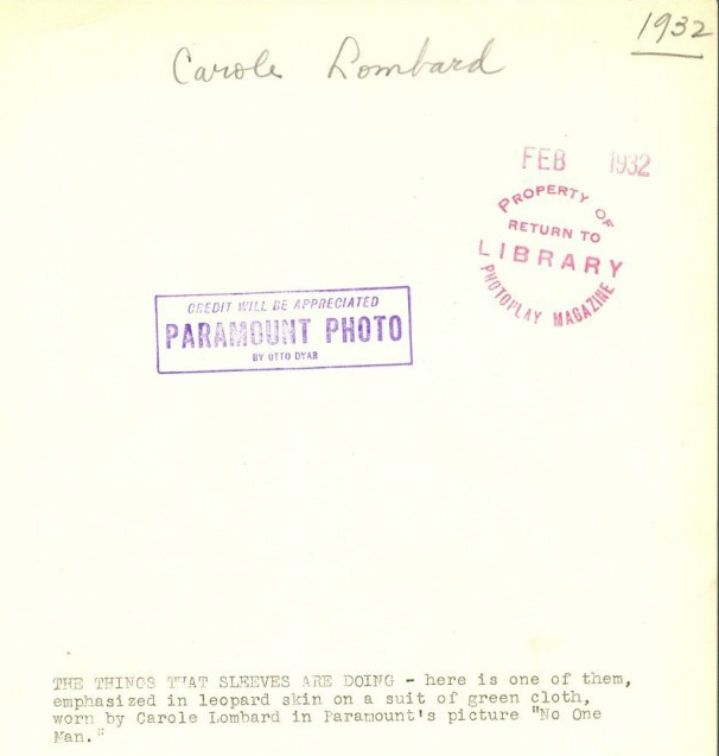 Leopard skin with green cloth? Even were it a more acceptable faux leopard, it doesn't translate well to 2012 tastes. That can't be said for the next Lombard portrait:




Yes, it's from "The Gay Bride," Carole's only film at MGM, and while she never thought much of the movie, no one can say the folks at Culver City shortchanged her beauty with a curve-hugging gown such as this. Here's the snipe, and note the reference to the film's original title, "Repeal":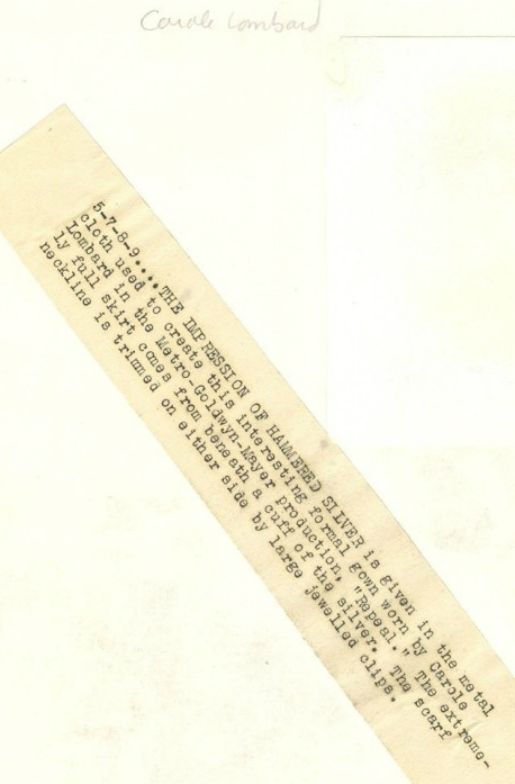 "Hammered silver" is heavenly...at least when Lombard wears it.

Each of these vintage pics is being sold (not auctioned) at eBay. For the "No One Man" pic, which goes for $99.95, visit http://www.ebay.com/itm/BEAUTIFUL-CAROLE-LOMBARD-1932-FASHION-EXC-CON-ART-DECO-STYLE-NO-ONE-MAN-/170921361412?pt=LH_DefaultDomain_0&hash=item27cbb50004. The photo from "The Gay Bride" sells for $119.95, and it can be found at http://www.ebay.com/itm/GORGEOUS-CAROLE-LOMBARD-GLAMOR-FASHION-1934-THE-GAY-BRIDE-GREAT-ACTRESS-/320997411794?pt=LH_DefaultDomain_0&hash=item4abcefcbd2.

This week's LiveJournal header is from Carole's final film for Paramount, "True Confession," where her character, Helen Bartlett, tries to use some sex appeal while on trial (hey, it worked for Roxie Hart, didn't it?).