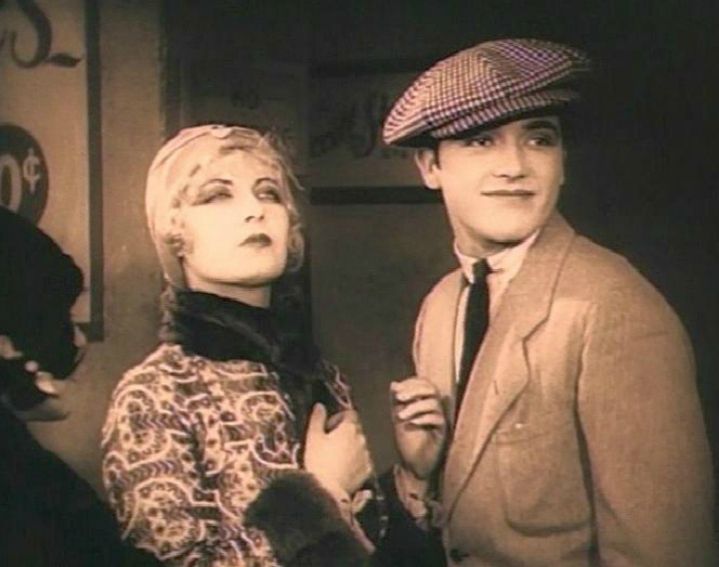 For Carole Lombard, the year 1927 might be seen as beginning a comeback of sorts. Not that she had made that much of a splash in her first serious film go-round at Fox in 1925; she apparently was in over her head as a female lead of a programmer, then was used for feminine scenery decoration in quickie westerns. (This is conjecture, based in part on Carole's later comments, because all her earliest films are lost.) But the 1926 automobile accident that scarred her left cheek could well have spelled the end of her budding career.

It didn't, and in '27, Lombard began to learn the tricks of the trade and hone her comedic timing at Mack Sennett. (She also freelanced in uncredited parts, such as with Charles "Buddy" Rogers, above, in the Mary Pickford comedy "My Best Girl.") There would be more to come.

We're going to examine some odds and ends from '27 with help from one of the industry's leading trade papers, the New York-based Film Daily: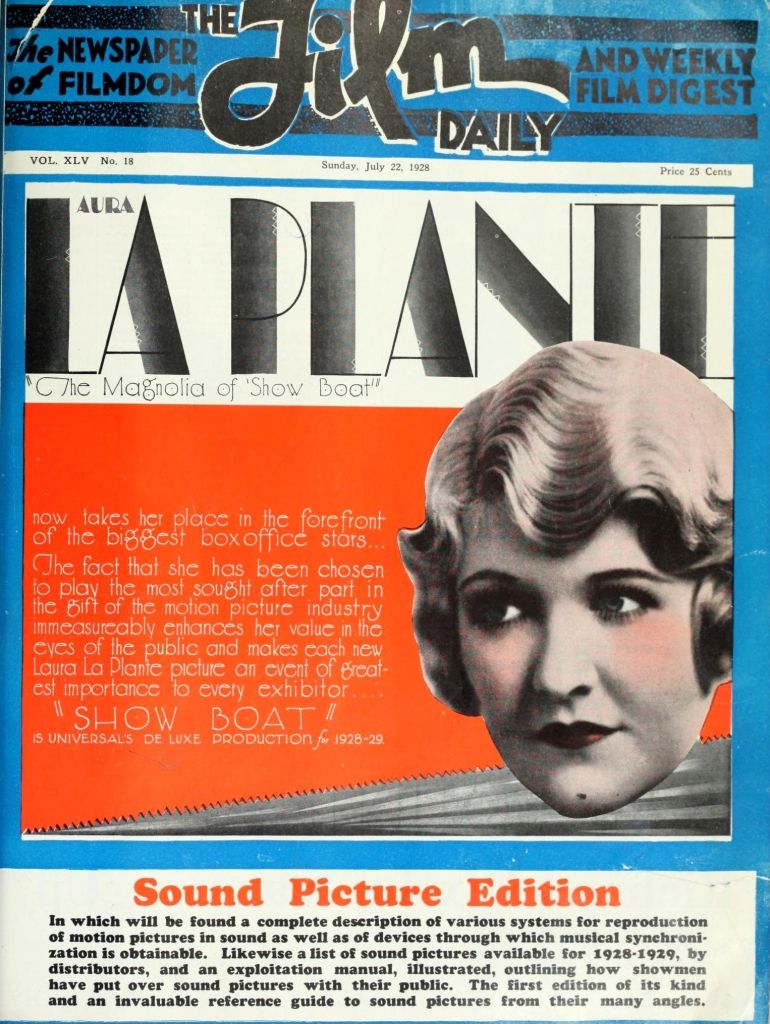 That's Laura La Plante, one of the stars of the upcoming Universal production "Show Boat," on the cover of the July 22, 1928 issue. (How the paper covered Carole in 1928, a tumultuous year for filmdom, will be the subject of a future entry.)

Lombard's first appearance in Film Daily in 1927 -- and likely her first ever in the magazine (her name did not come up in checks of the 1925 and '26 volumes) -- came on Feb. 20, 1927, when she was announced as one of the assistants for the Junior Cameramen's Club frolic scheduled for March 12 at the Hollywood Masonic Temple: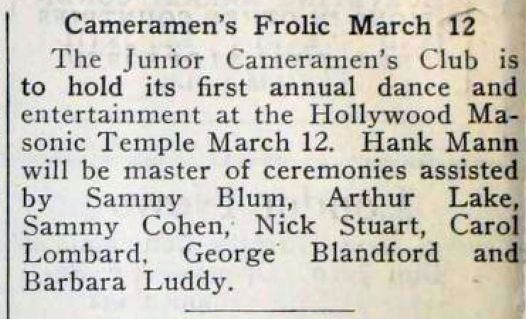 Making the rounds of studios that spring, Carole finally found work at Mack Sennett, as the comedy impresario was more interested in the teenager's figure than any potential flaws from her face. She would appear in his latest edition of bathing beauty films, and Film Daily announced the news June 24: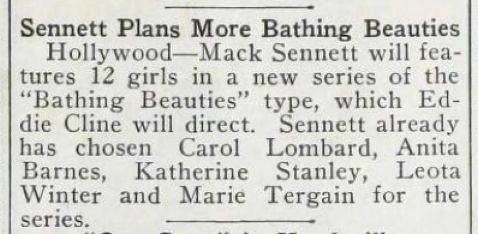 More than two months later, on Aug. 28, the newspaper again mentioned Lombard as a Sennett recruit:





Her next appearance came in a full-page spot color ad on Oct. 23; Lombard must have made a good impression on Sennett (whether it was primarily for her talent or her figure is uncertain), but she can be seen as "Carolle Lombard" -- a short-lived variation of her screen name: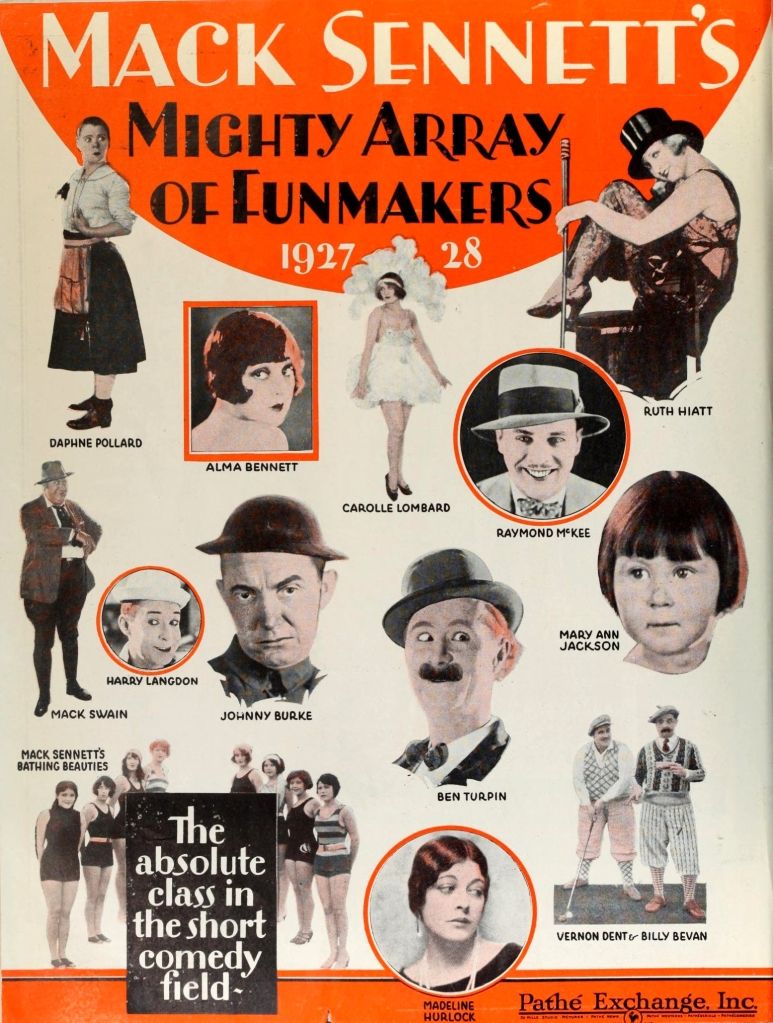 Lombard's first significant Sennett appearance, in "The Girl From Everywhere," wouldn't premiere until that December.

Eight days later, on Halloween, Lombard got a treat of seeing her name in the trade paper as one of the leads in "the third of the Mack Sennett bathing girl series." (Note that Lombard's first name is now listed as "Carole.") Since Alf Goulding is listed as director, I'm guessing this to be "Run, Girl, Run":




The Dec. 7 issue announced that Harry Edwards had begun work directing an installment of the series, probably "The Beach Club":





Lombard was definitely on the way back, but new challenges would confront her during 1928.