Today marks a special day in Los Angeles (as a Washington Nationals fan, I could be referring to highly-touted prospect Bryce Harper's debut at Dodger Stadium tonight, but no). It's the day the Metrorail Expo Line opens for riders, serving the Exposition Park area near the University of Southern California and on to the doorstep of Culver City. It's the first rail service to that part of town in nearly 60 years.

As a rail buff, I thought I'd honor this opening with a few rail-related photographs of Carole Lombard, who probably rode the Pacific Electric red and yellow cars in the late 1910s and much of the 1920s. Heck, she made have rode it on a few occasions in the 1930s, though by then she owned a car and didn't need transit, especially as a celebrity.

We'll start with a few images from her films. First, from "Hands Across The Table," Carole's character getting off the Lexington Avenue line at Grand Central Station, along with buddy Marie Prevost: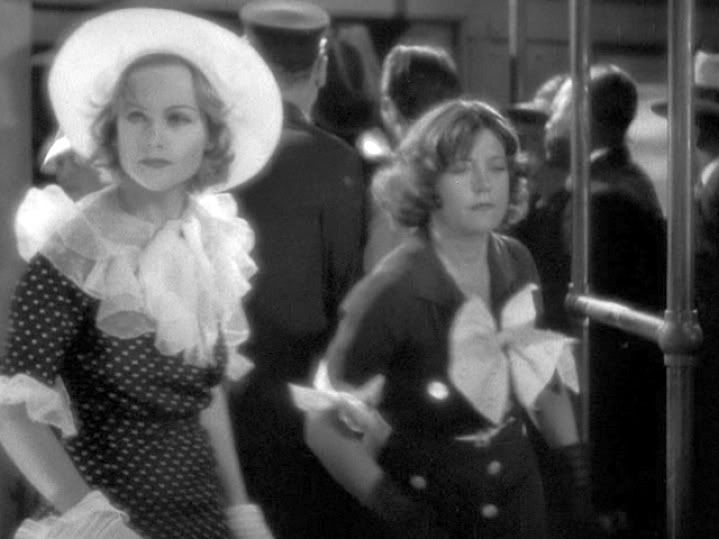 I think that may have been Lombard's only on-screen tie-in to municipal transit; the other photos we'll show concern intercity railroads. Of course, one of Carole's most famous films was named for a legendary train...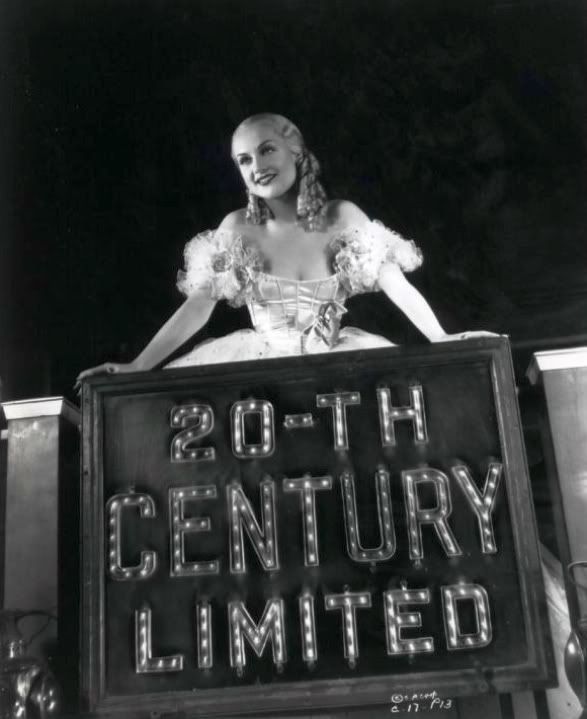 In 1939, Carole and Cary Grant (whose most famous train scene would come two decades later) rode the rails home from a football game in the drama "In Name Only":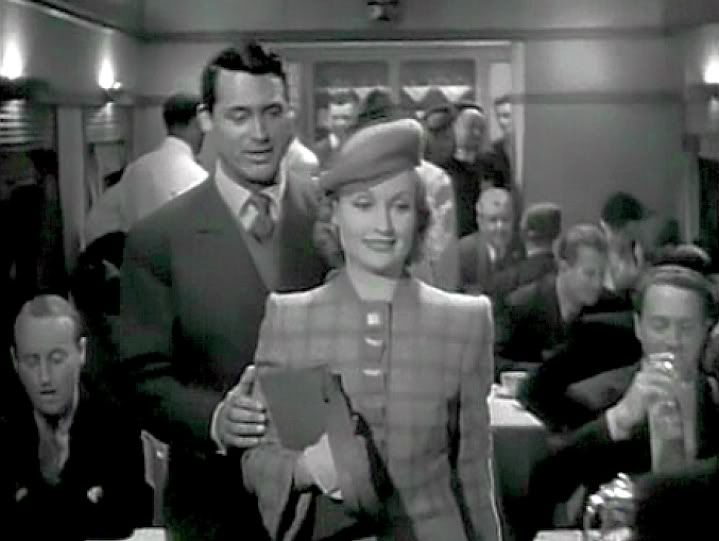 Now for the railroading real-life Lombard. Here she is arriving in New York City in January 1935: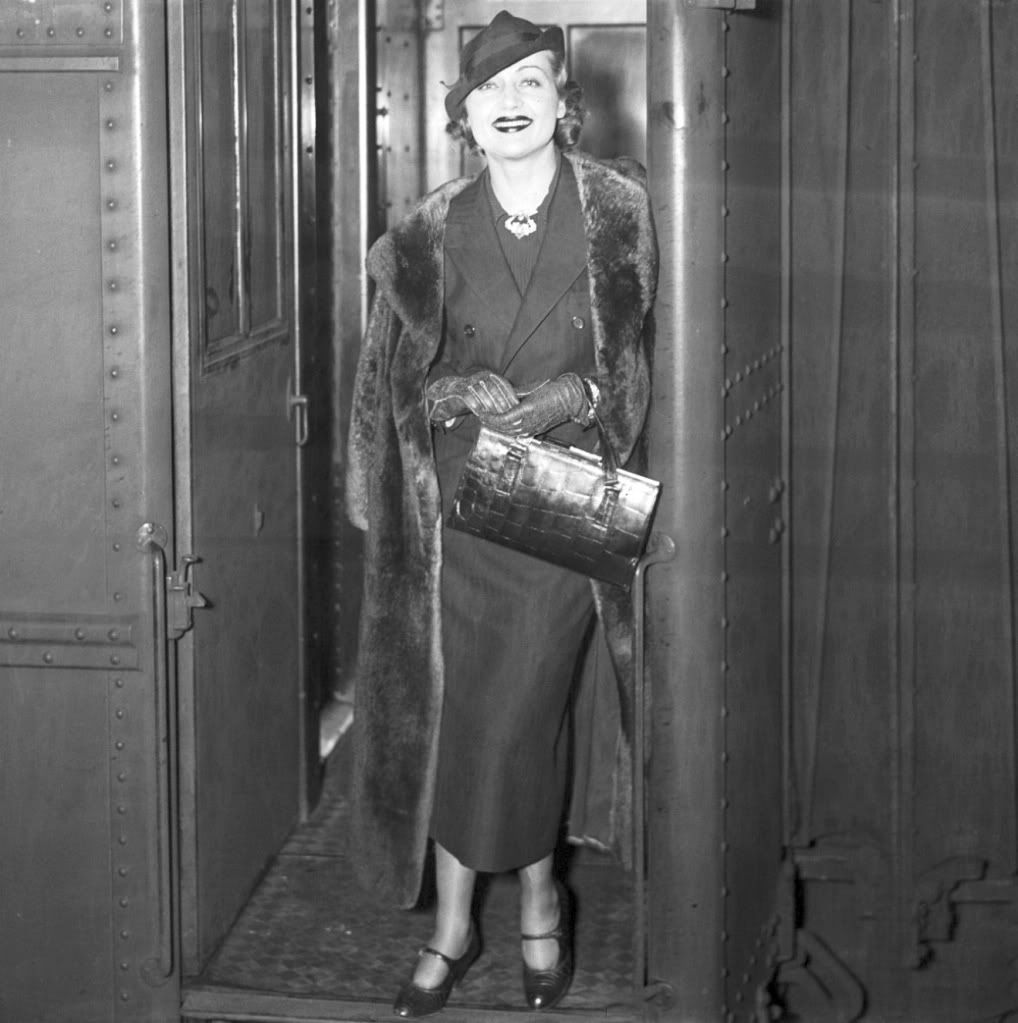 Five years later, after Christmas 1940, Carole went east by train again, taking Clark Gable with her. We'll see them first boarding in Pasadena on Dec. 26...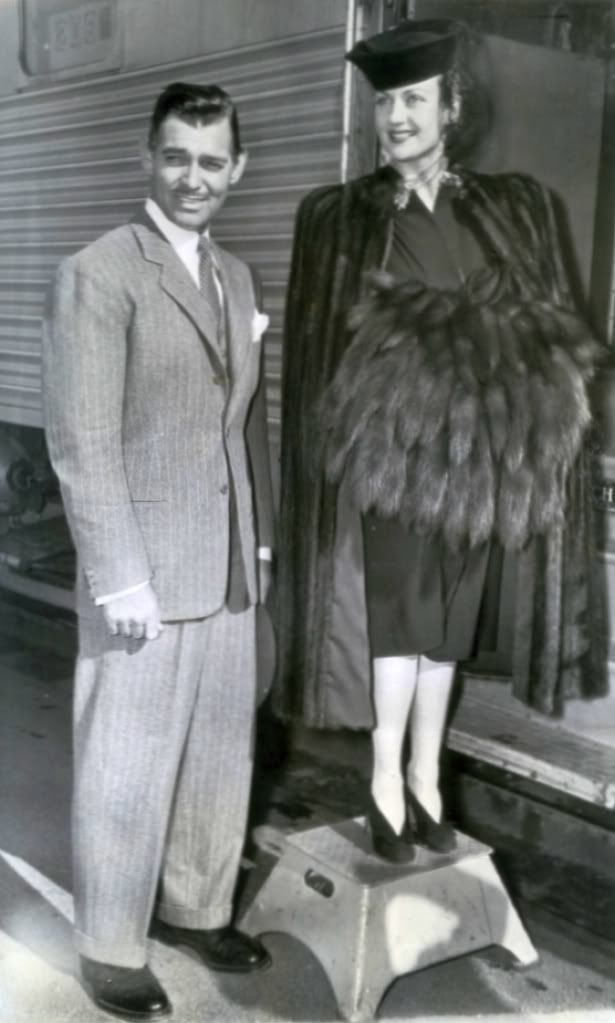 ...then two days later, changing trains in Chicago:




Finally, sort of a railroad gag photo, as Carole and another actress (Raquel Torres?) evoke the famous 1869 meeting of the Southern Pacific and Union Pacific at Promontory Point, Utah. I don't see any golden spike around, but I do see golden gams: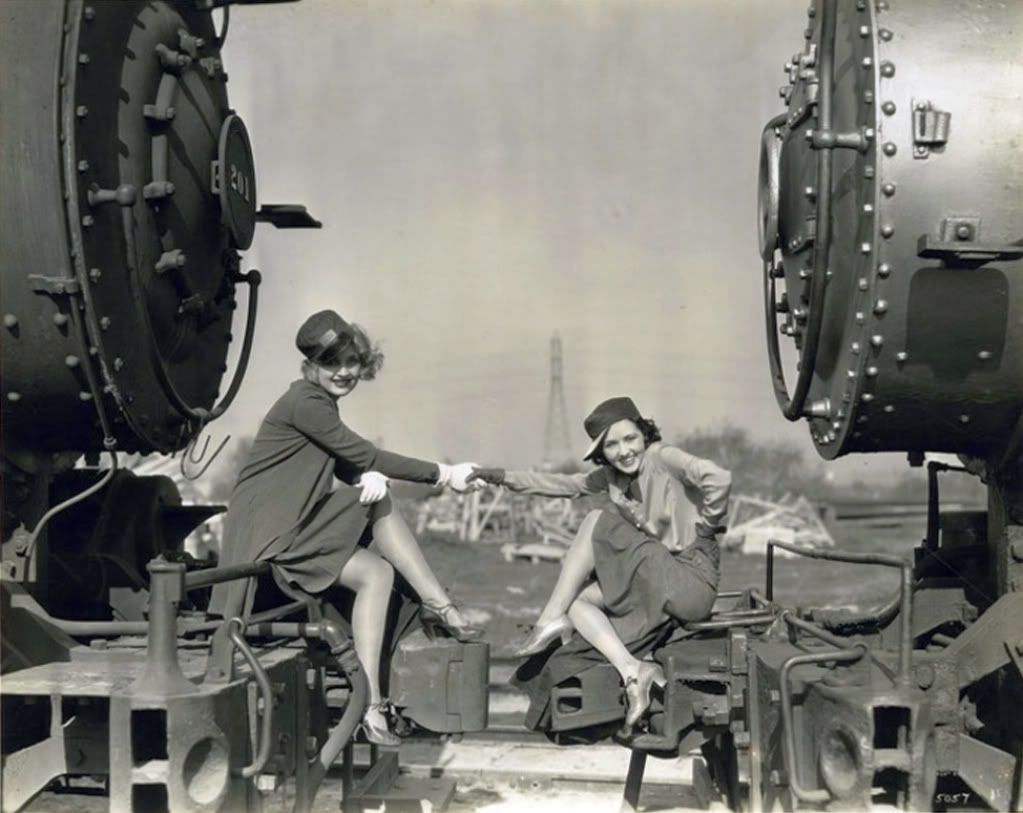 The Expo Line will actually reach into Culver City later this year, with a station a few blocks away from the current Columbia studios that began as Thomas Ince's first studio and is most famously known as MGM's dream factory. In a few years, the line will extend to Santa Monica, as rail continues to transform and revive Los Angeles (look at the improvements to downtown over the past two decades).

Opening ceremonies were held Friday: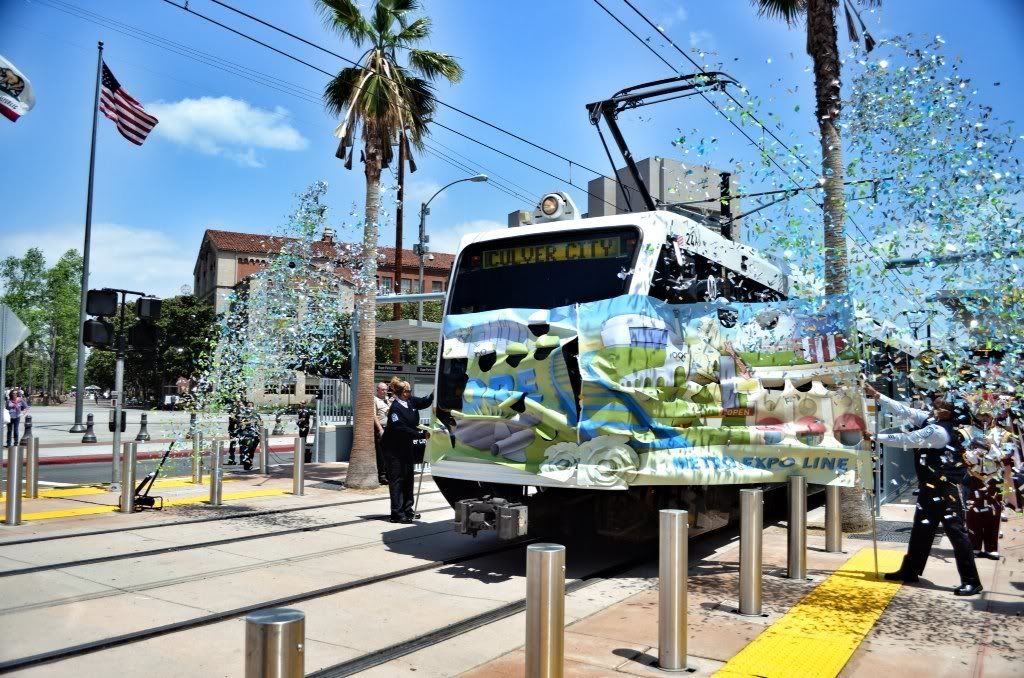 Expo Line trains will be free from 5 a.m. to 7 p.m. this Saturday and Sunday (other Metro lines will have their usual fares). Regular service and hours (5 a.m. to 12:30 a.m.) begins Monday.

For more on the Expo Line, visit http://www.metro.net/projects/exposition.