This is one which has been mentioned here before, I believe, but I wholeheartedly encourage any of you who might be in the Los Angeles area in the next few weeks to check out the Jean Harlow At 100 exhibition at the former Max Factor building. Darrell Rooney and Mark Viera have compiled a marvelous, in-depth book about The Baby, and her Hollywood. It is in the works for our gracious host to interview Darrell soon about both the book and the exhibit, and it is hoped that the interview will prove as fascinating as the exhibit.

You'll be transported back to the 1920s and 1930s, and down the peculiar rabbit hole that was Harlean Harlow Carpenter McGrew Bern Rosson's much-too-brief life journey. Starting before the beginning, you will see the actual Carpenter family Bible which notes the marriage of Mont Clair Carpenter to Miss Jean Harlow:



You'll see Harlow's personally owned items, including a favorite handbag, makeup, charm bracelet, white fur cape (displayed with a replica gown), and other goodies from her private life:



Interesting sidelight about the white fur cape: The year after The Baby's death, Jean Bello (her mother) got herself all dolled up to look like her late daughter to attend the premiere of "Marie Antoinette" -- including wearing her daughter's favorite evening wrap. This photo gives me the creeps, for some reason.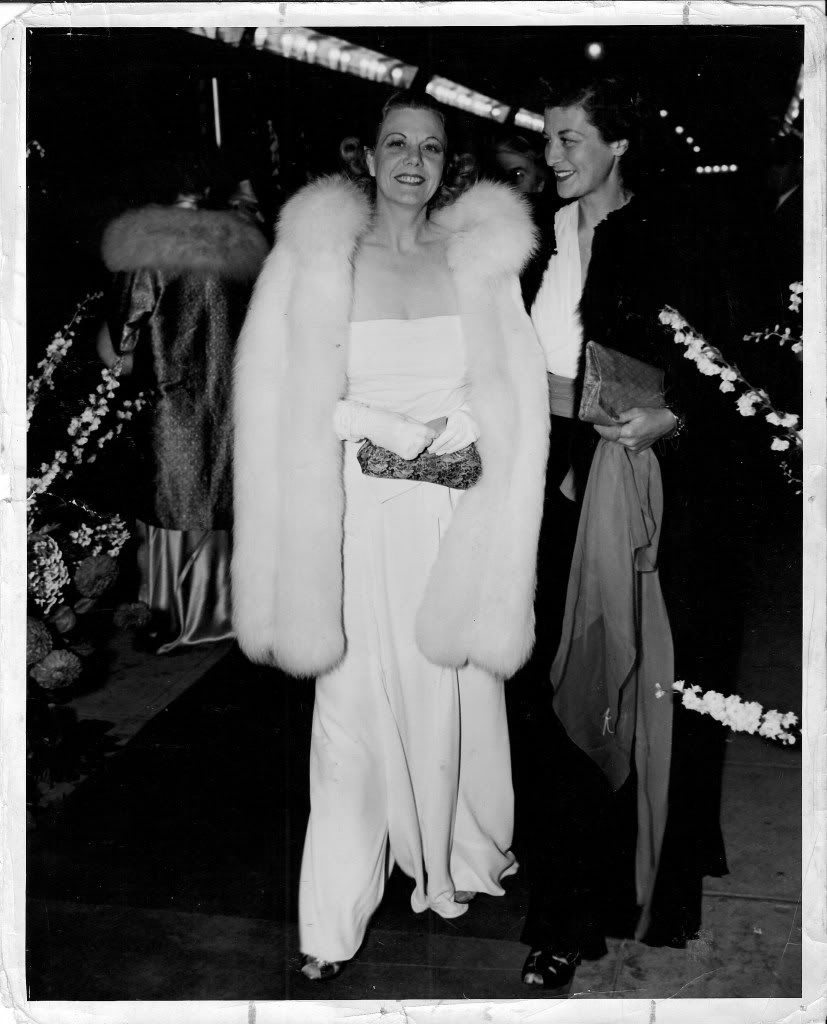 You'll even get to see her gorgeous Packard convertible:



And one of the more curious items, the original mural which was commissioned by Paul Bern as a gift for his bride (it depicts Harlow and many of the couple's friends, associates, and one enemy among the characters!) Absolutely fascinating: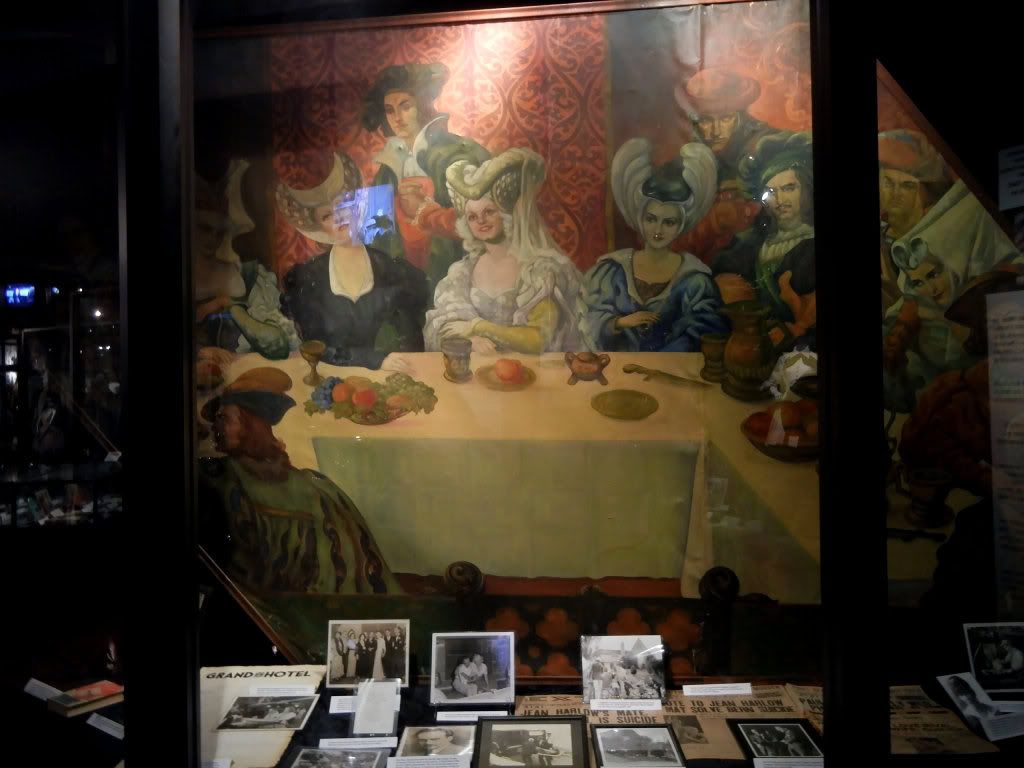 The exhibit runs through December, and the rest of the museum is fascinating in its own right -- we enjoyed seeing all the wonderful goodies, the make-up rooms, Marilyn Monroe's lingerie and bustier, lots of original costumes...even Mae West's credit cards!



I loved this place -- could have spent days on end and never seen it all.

Cheers,

Carole S.