Here's another image of Carole Lombard from her early days at Paramount, although I'm not certain whether it's from the collection we showcased in yesterday's entry. This is from "Fast And Loose," Lombard's second film for the studio and the only film she made at its Astoria, Queens facility: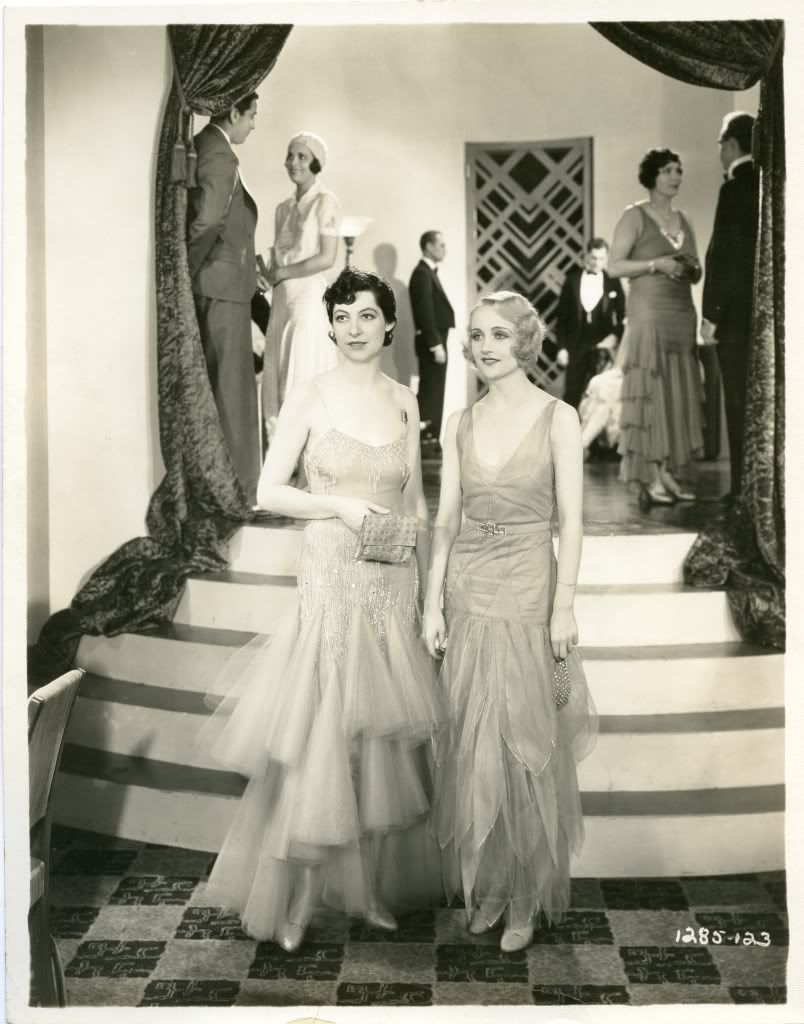 With Carole is Ilka Chase, who acted in a number of films ("Now, Voyager," "The Big Knife," the original "Ocean's Eleven") but was better known for her work on Broadway, starring in "The Animal Kingdom," "Forsaking All Others" and "The Women," among others. (All three were later adapted into films.) Chase, daughter of Vogue's longtime editor, Edna Woolman Chase, was renowned for her caustic wit and wrote a best-selling autobiography, "Past Imperfect," in 1942. She died in February 1978, about two months shy of her 78th birthday.

Bids for this original 8" x 10" linen quality photo begin at $99.99, and bids close at 9:18 p.m. (Eastern) on Sunday. If you're interested, visit http://cgi.ebay.com/CAROLE-LOMBARD-FAST-LOOSE-30s-VINTAGE-PHOTO-353J-/400225568730?pt=LH_DefaultDomain_0&hash=item5d2f4d87da.