On Saturday, our entry dealt with a rare portrait of a young Carole Lombard in a bridal outfit that turned out to be from her first lead role, in the now-lost 1925 Fox film "Marriage In Transit," and its recipient was apparently her co-star in the film, Edmund Lowe. The photo was courtesy of Carole Sampeck and The Lombard Archive, and there were some problems with the scan, resulting in some different-shaded bands on the photo.

Sampeck has rescanned the photo (and its accompanying closeup with Lombard's signature), so here we go again: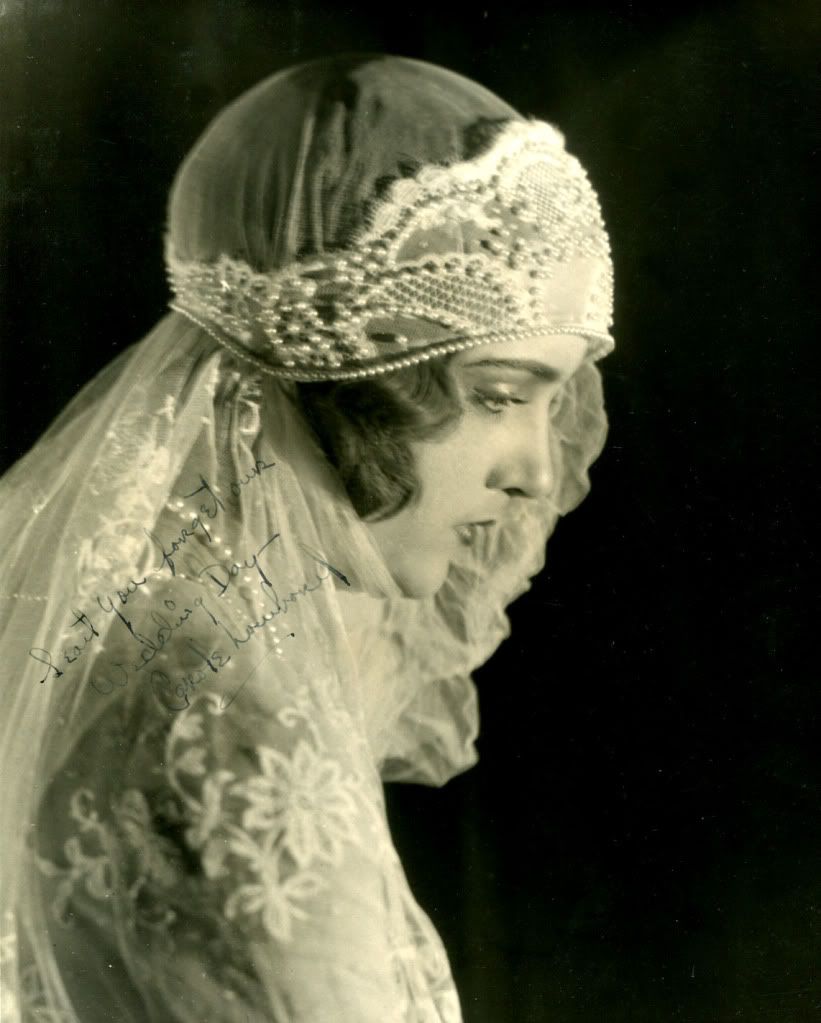 These have definitely turned out much better, and I hope you appreciate the clarity of both images, perhaps the earliest example we have of a Lombard autograph.

And don't forget -- Carole's husbands, William Powell and Clark Gable, are in the finals of the silents/1930s bracket of the classic actors' tournament at the blog "All Good Things." As of this writing, sixth seed Powell has a 26-21 lead on top seed Gable. To vote, go to http://poohtiger-allgoodthings.blogspot.com/; voting ends at 9 p.m. (Eastern) tonight.