"Nothing Sacred" gave Carole Lombard (shown with co-star Fredric March) one of her biggest hits. Want proof? Take a look at this advertisement from one of the film trade papers of the time (Daily Variety? The Hollywood Reporter? Boxoffice? Not really sure):




That's not all of the ad, either -- it went on for two more pages: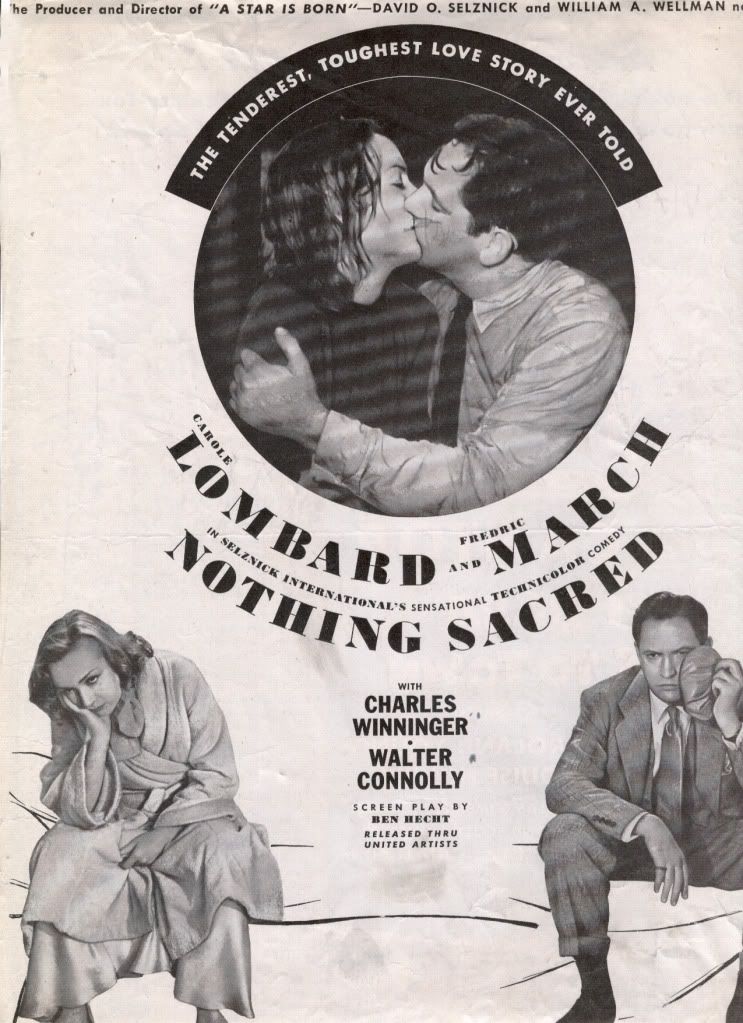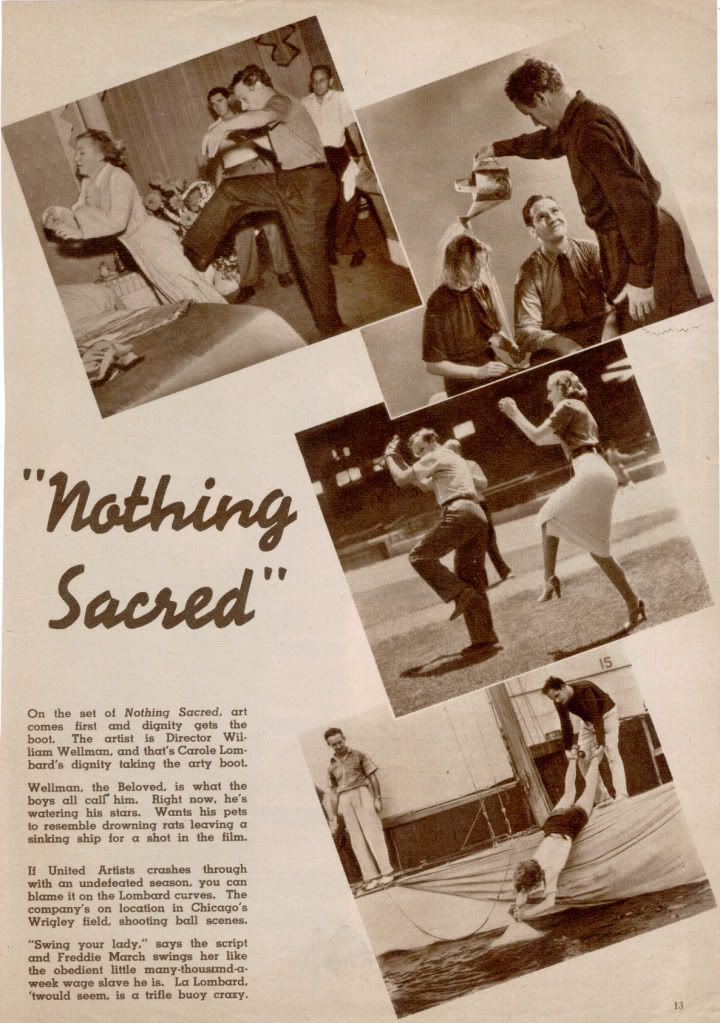 Thanks to Tally Haugen for these, part of the large collection of Lombard clippings she recently acquired.

That baseball photo on the last page is intriguing. The copy states it was shot at Chicago's Wrigley Field, but from the seats and background, it more closely resembles Wrigley Field in Los Angeles, which the Pacific Coast League Los Angeles Angels called home for more than 30 years; it would also house the American League Angels in their first season of 1961 (http://carole-and-co.livejournal.com/191864.html).

Adding to the uncertainty is that Carole is apparently wearing the same outfit she was seen with in a baseball photo believed to have been taken in 1932 or '33, when the New York Giants held spring training in Los Angeles:




A screwball is supposed to confuse hitters, and in these pictures of cinema's favorite screwball, we're as bewildered as anyone coming up to bat against Carl Hubbell, the Giants' ace of that time who was renowned for his screwball.