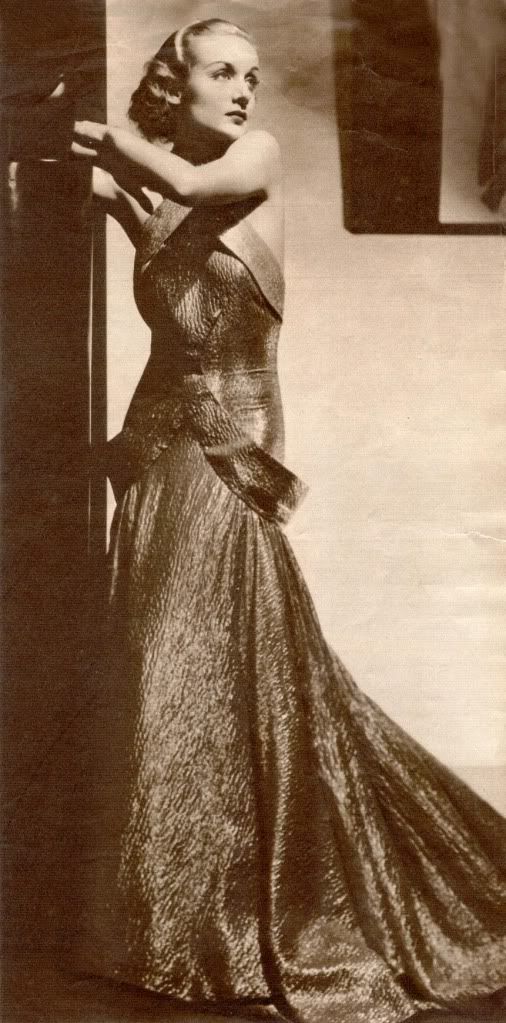 Best wishes on this Easter Sunday, with hope you are sharing the joy of the season with friends and family. That photo above, of Carole Lombard in a classy gown, is one of the items recently sent my way from friend Tally Haugen and her new collection of Carole clippings. The next three show Lombard and husband Clark Gable at their 14-acre Encino ranch, or farm, or however you wish to describe it. All come from late 1939 or early 1940, as "Gone With The Wind" was hitting theaters and Lombard's drama "Vigil In The Night" was nearing release.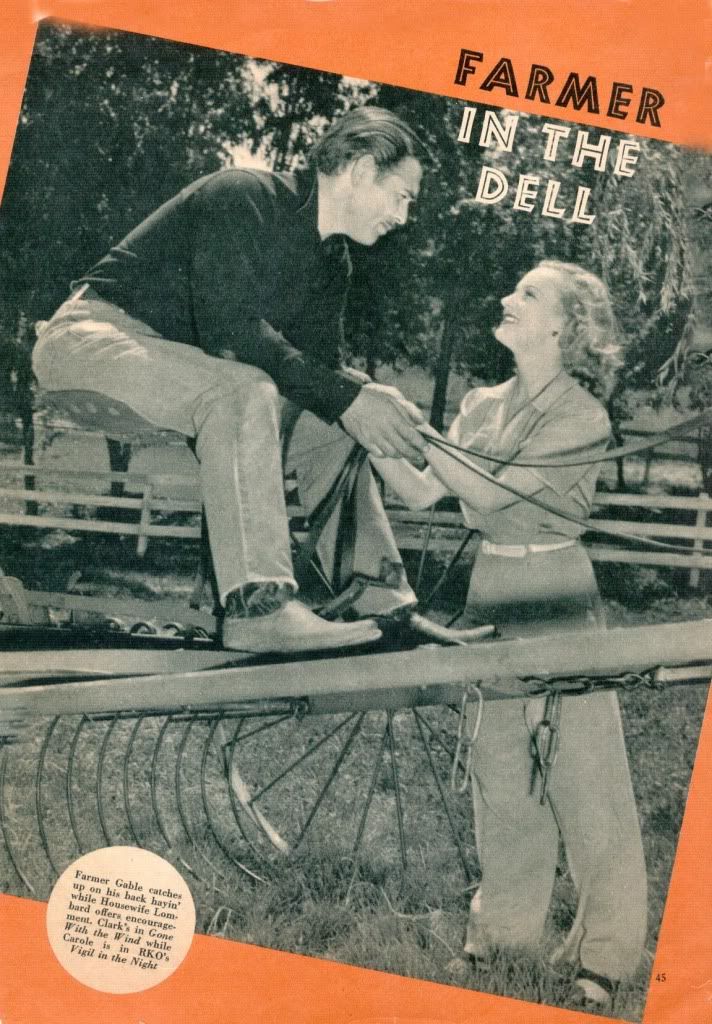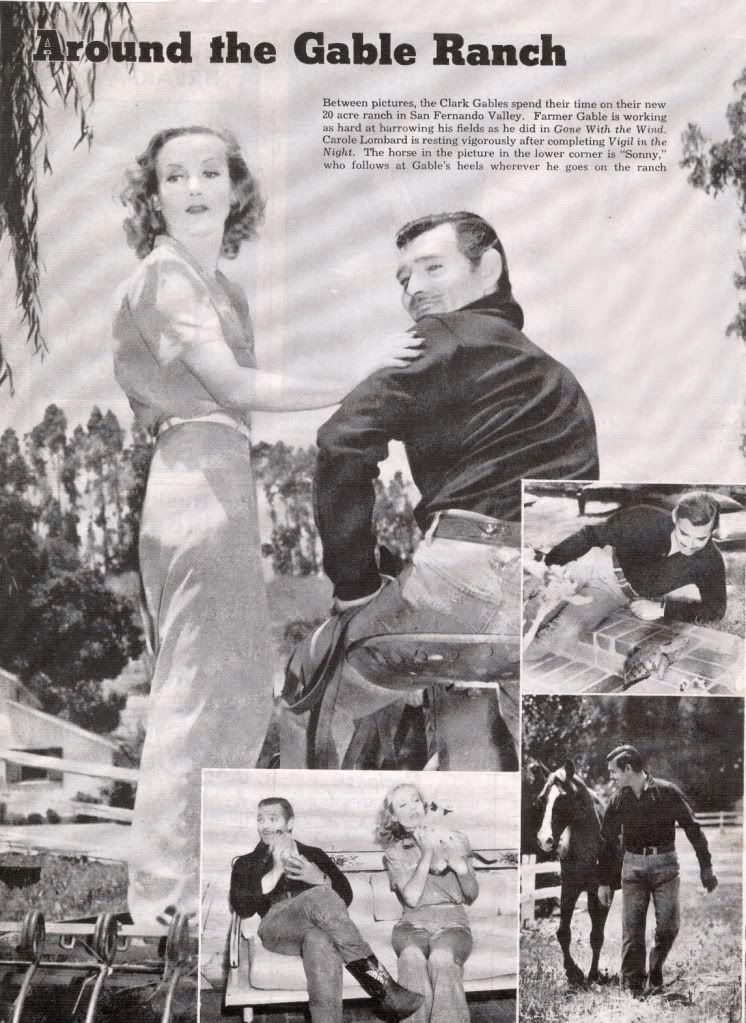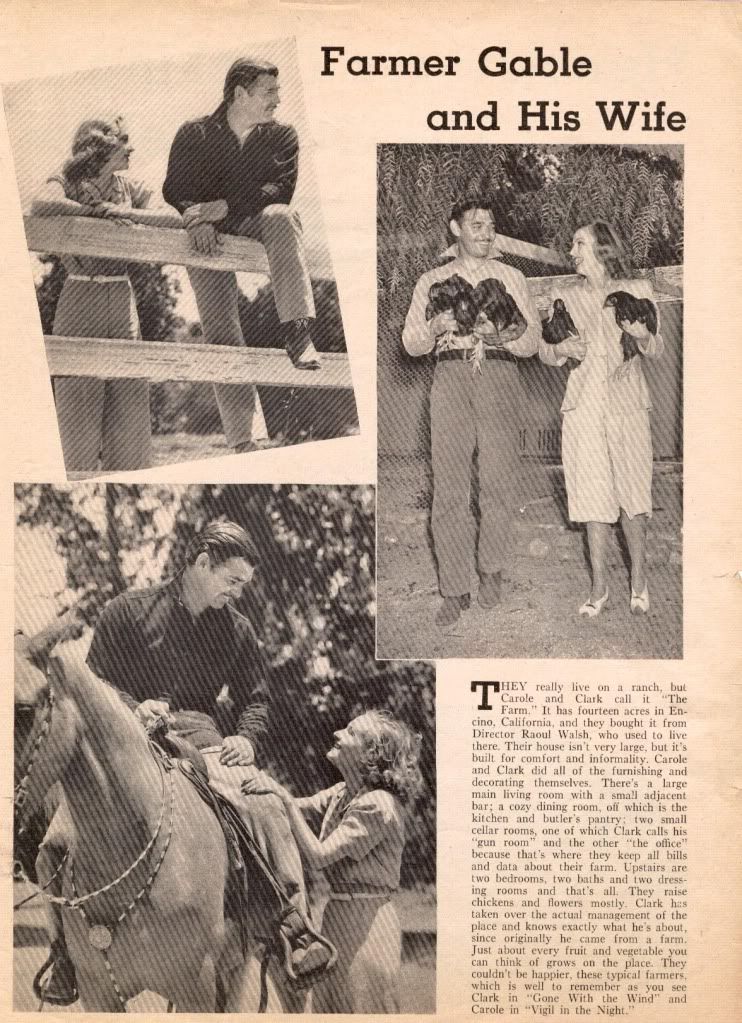 Gable is referenced in this 1932 clipping which cites Lombard's return to Paramount for "No Man Of Her Own" after repeated disputes with the studio. It ends, "Playing his heroine is not exactly a setback to any career and Carol has had some pretty tepid pictures to combat."




And to accompany the farm motif of this entry, check out this week's new header, showing Carole (in pajamas) and her horses from 1937.