For many of you, Monday means the start of another work week. (My schedule is a bit different, as I have Sundays and Mondays off; my "Monday" is your "Tuesday.") To provide some inspiration while you toil in the office, some photos (and relatively rare ones) from Carole Lombard's week-long sojourn in July 1938 handling publicity at Selznick International Pictures, more or less giving a break to its usual PR maven, the talented Russell Birdwell (shown above). It was good publicity for her, too.

Here's Lombard doing all sorts of odds and ends. A lot different from acting, isn't it, Carole?




Two more photos, including one showing Lombard with noted writer Gene Fowler, a close friend of one-time Carole co-star John Barrymore: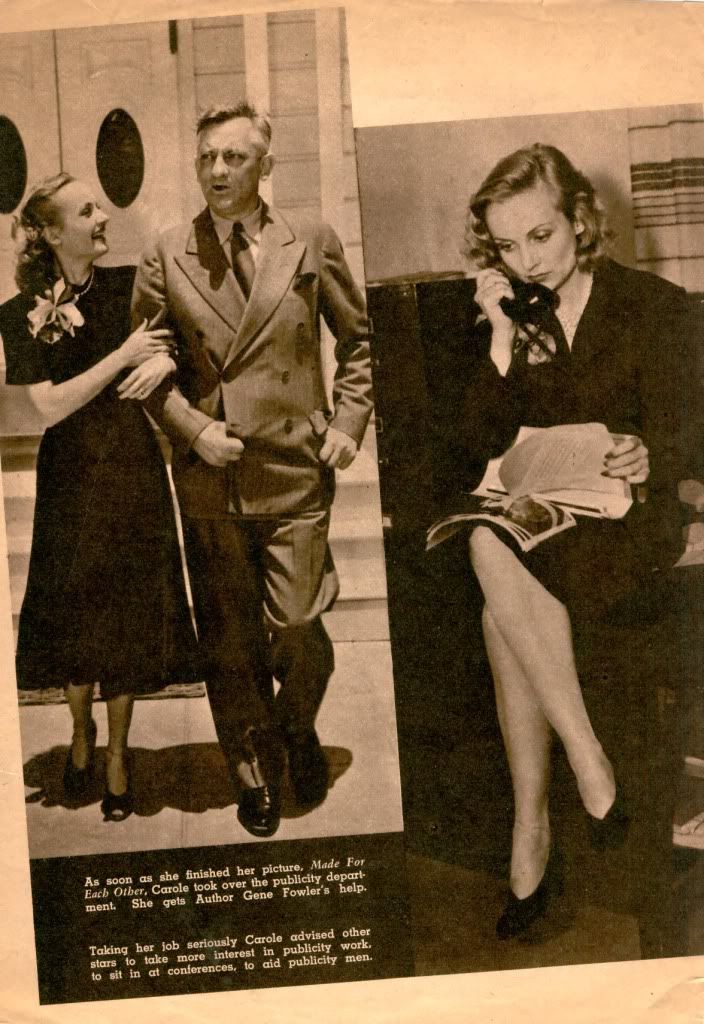 Both pages look to be from the same publication (probably from the fall of '38), but I don't know what magazine it is.

However, it should be noted in fairness that Carole worked both sides of the publicity game. In early 1936, she served as guest editor for Screen Book magazine, following in the footsteps of Ginger Rogers:




All these are from Tally Haugen's newly-acquired collection of Lombard memorabilia, and I again give thanks to her for letting me share these with you.

This week's header shows Carole looking over her shoulder from about 1933 or '34.