Down on the farm
Posted by
vp19 on 2011.04.10 at 08:35
Current mood:
productive
That picture of Carole Lombard with her beloved Palomino pony, Pico (Paramount p1202-1553) puts me in the mood for a few more photos of Lombard living the farmer's life. Or should that be farmer's
wife,
since these pics are from the Encino ranch she shared with husband Clark Gable.
This one is from the November 1939 issue of
Motion Picture
: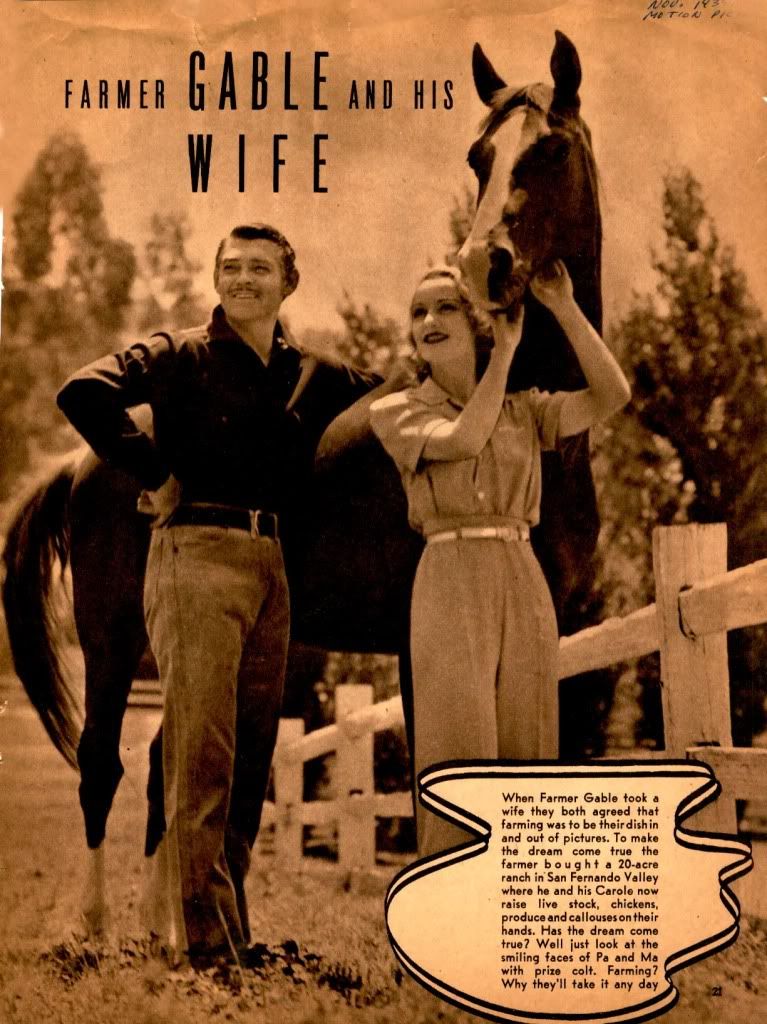 Next, a few assorted photos of Clark, Carole and livestock. Not sure what magazine this is from, but the reference to Lombard's appendectomy leads one to believe that this was from the fall of 1939. And "Not Too Narrow, Not Too Deep"? That was the initial title of the Gable film later known as "Boom Town." (Also love that line, "Like all wives, Carole knows how to get her hubby's goat.")
Both of this clippings are from Tally Haugen's recently inherited collection of Lombard memorabilia.