There's a bit of everything in today's entry. First, this photo, in which Carole Lombard looks somewhat cynical: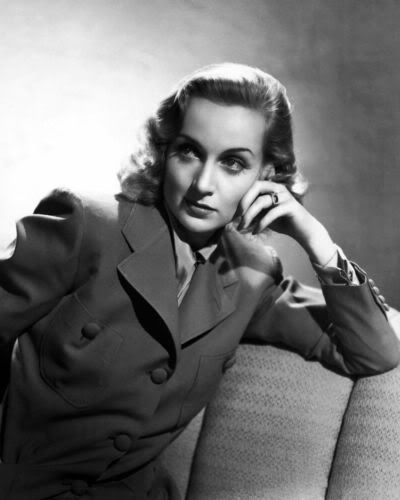 It's an 8" x 10" reproduction, quite stunning, and is now up for auction. Bids start at $6.99 (none have been made as of this writing), and bids close at 9:06 a.m. (Eastern) Sunday -- so hurry. If interested, visit http://cgi.ebay.com/Carole-Lombard-8-X-10-Black-White-Photo-e-/230545042879?pt=LH_DefaultDomain_0&hash=item35ad8e2dbf.

But we sadly also note the passing of Jill Clayburgh, a fine actress who has died at age 66 after suffering from leukemia the past 21 years. Clayburgh, of course, portrayed Carole in the 1976 film "Gable And Lombard," and while we've often expressed our differences with the movie, few of the criticisms were due to Clayburgh's performance.

She is better known for starring in "An Unmarried Woman" and "Starting Over," earning Academy Award nominations both times. Our condolences to her husband, playwright David Rabe, and her three children, actress Lily Rabe, Michael Rabe and stepson Jason Rabe.