Nearly 16 months ago, we ran an entry with a clipping from
Modern Screen
magazine which I had won in an eBay auction. The article, entitled "Why One Man Loved Her," described Carole Lombard's power over one anonymous man, how she emotionally held him in the palm of her hand (
http://carole-and-co.livejournal.com/625166.html
):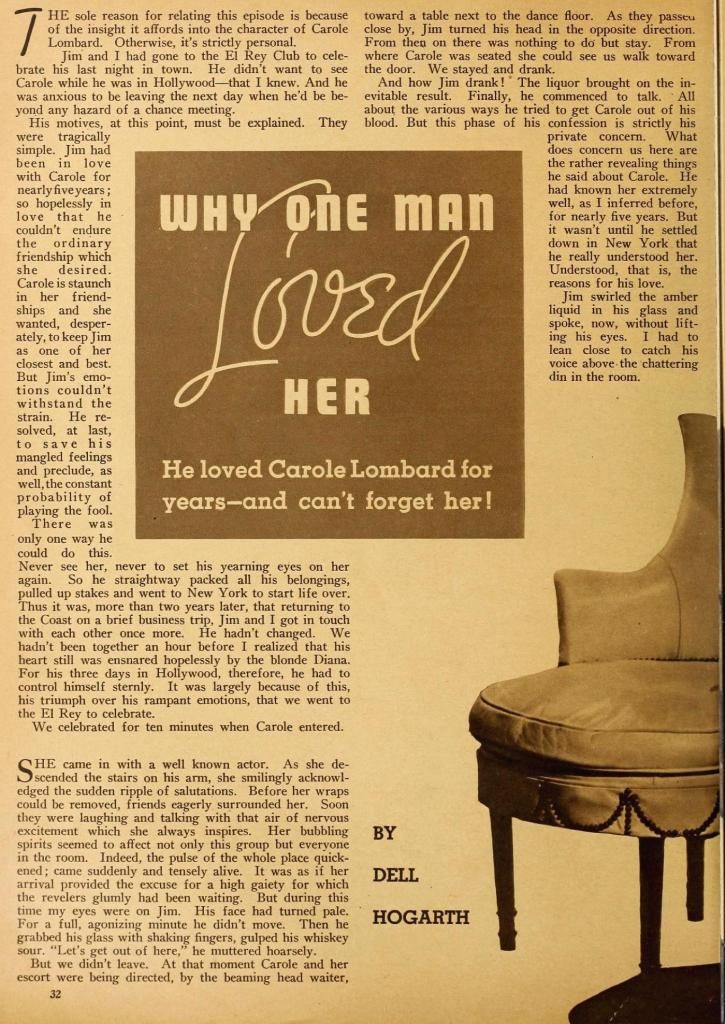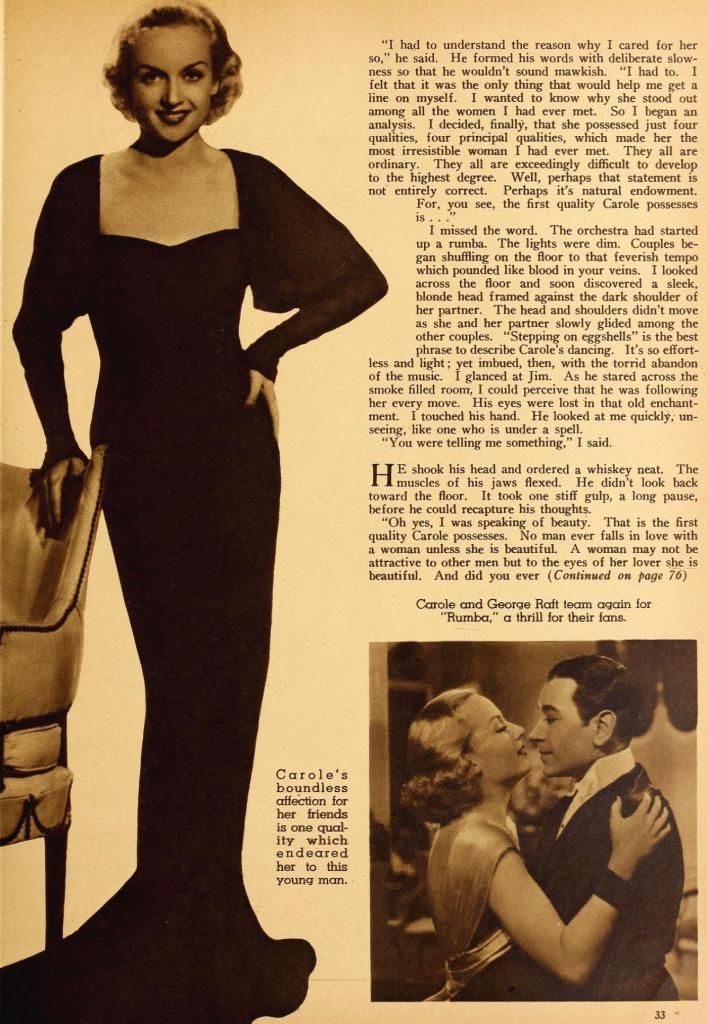 At the time, all I knew about this piece was that it ran in
Modern Screen
sometime in 1935. Since then, much of the magazine's 1930s output has been uploaded to the Media History Digital Library, and a perusal of the files reveals that the specific issue was that April. And, as it turns out, there's Lombard-related content elsewhere on those pages, such as this image of Carole with screenwriter Robert Riskin, arguably the forgotten beau in her life, at the trendy Trocadero, followed by some gossip about the pair: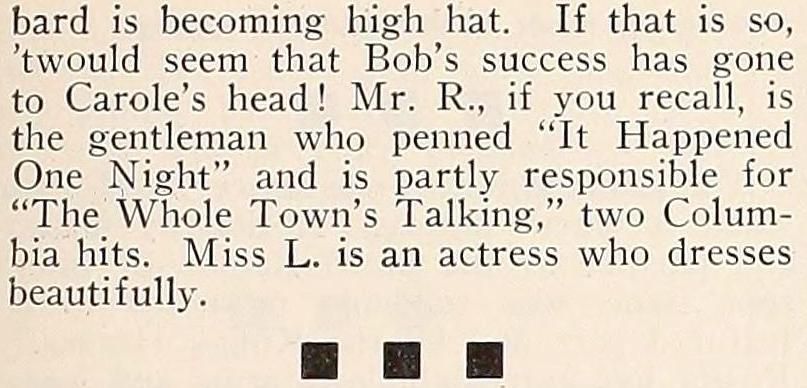 One wonders how Hollywood history would have been changed had Riskin, who sought to marry Lombard, had acceded to her request to have children.
For much of 1935, Carole was considered among the most fashionable of actresses, so it's no surprise to see her modeling in this issue: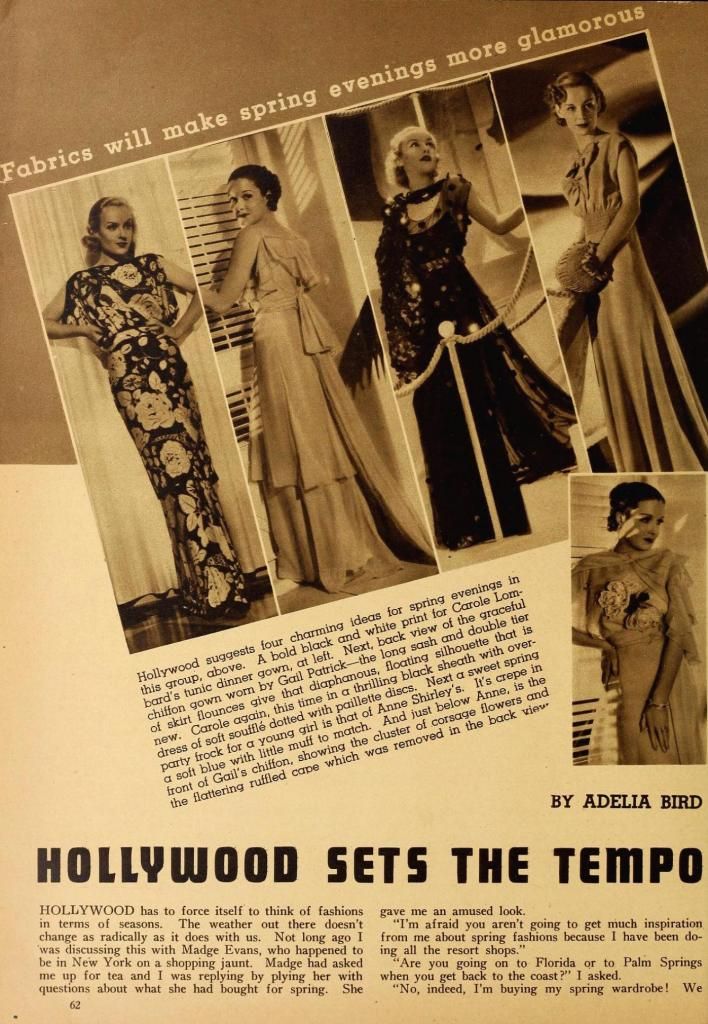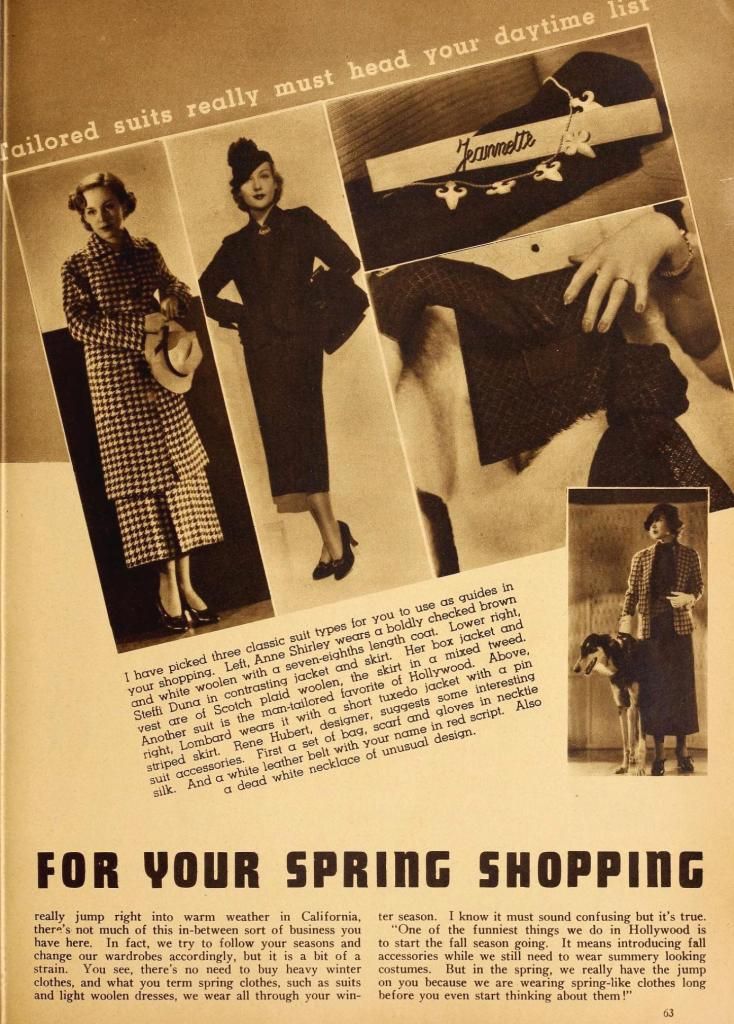 Intriguing note about Carole's floral choice...although if someone had tried to label her "the carnation lady," people might think she was endorsing evaporated milk.
Modern Screen
reviewed new movies, and apparently didn't think much of Lombard's latest:
The magazine rated other films by compiling positive and negative reviews from a range of sources -- mostly New York dailies, but other papers (including Hearst properties in Chicago and Los Angeles) and trade publications, too: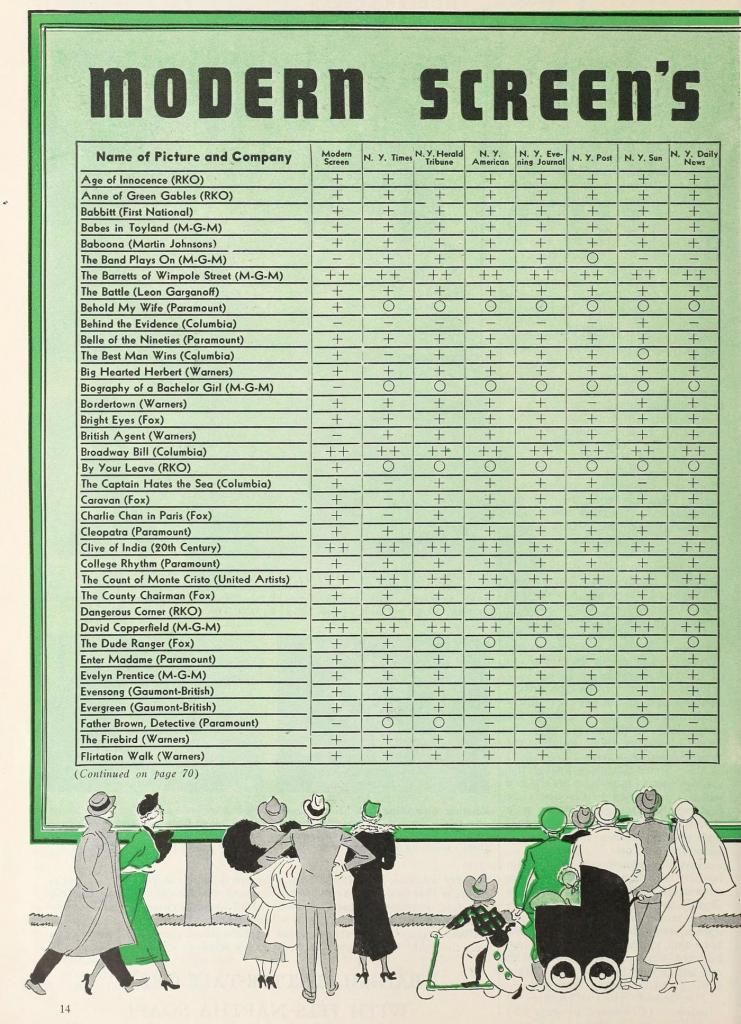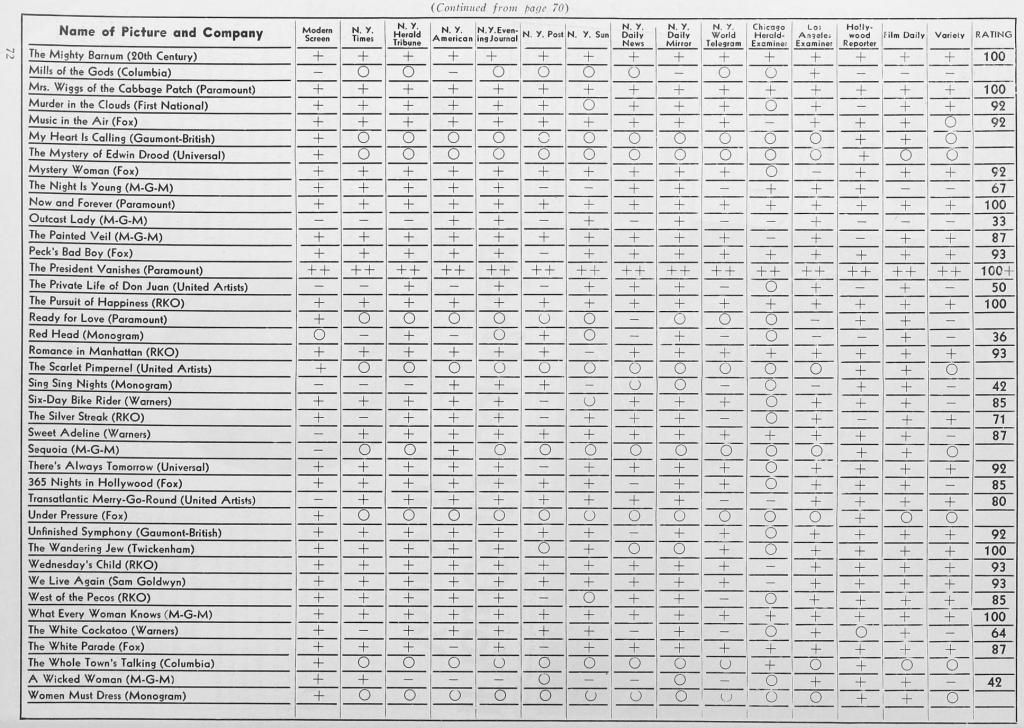 It's interesting to note that "The Gay Bride" (here, for some reason, listed as "The Gay Bride Of The Rackets") only got a 46 combined review score, while "Lady By Choice" and "Now And Forever" each collected a perfect 100.
Four years after working with Lombard in "Ladies' Man," and four years before working with her again for "In Name Only," Kay Francis lists whom she deems the eight most fascinating people in Hollywood -- and while Carole wasn't among them, the list has some interesting names: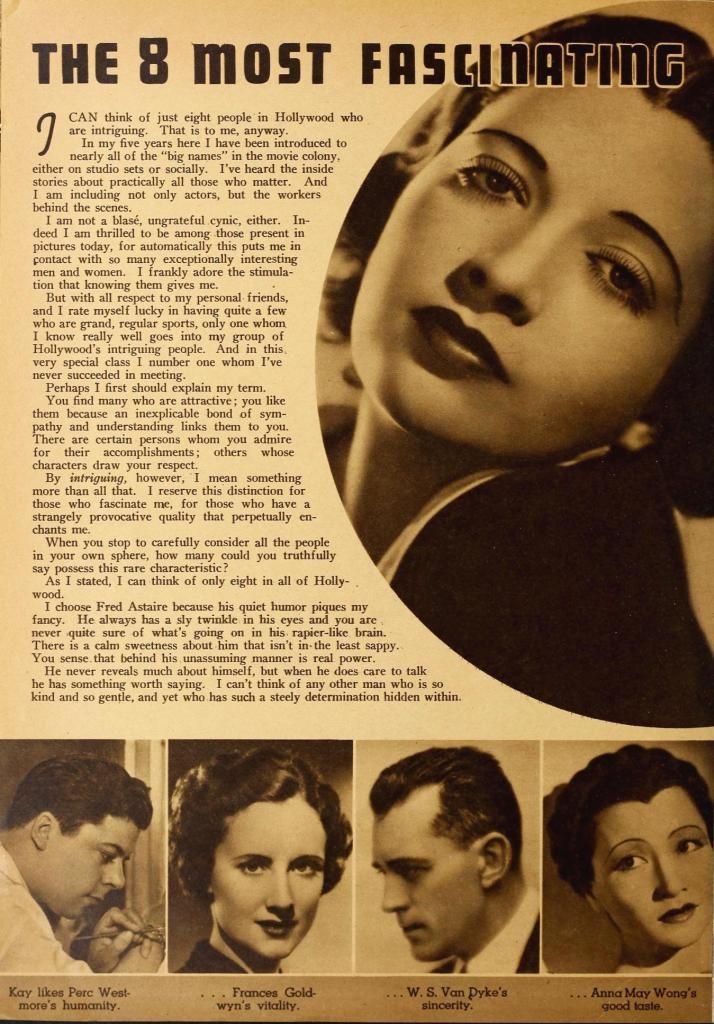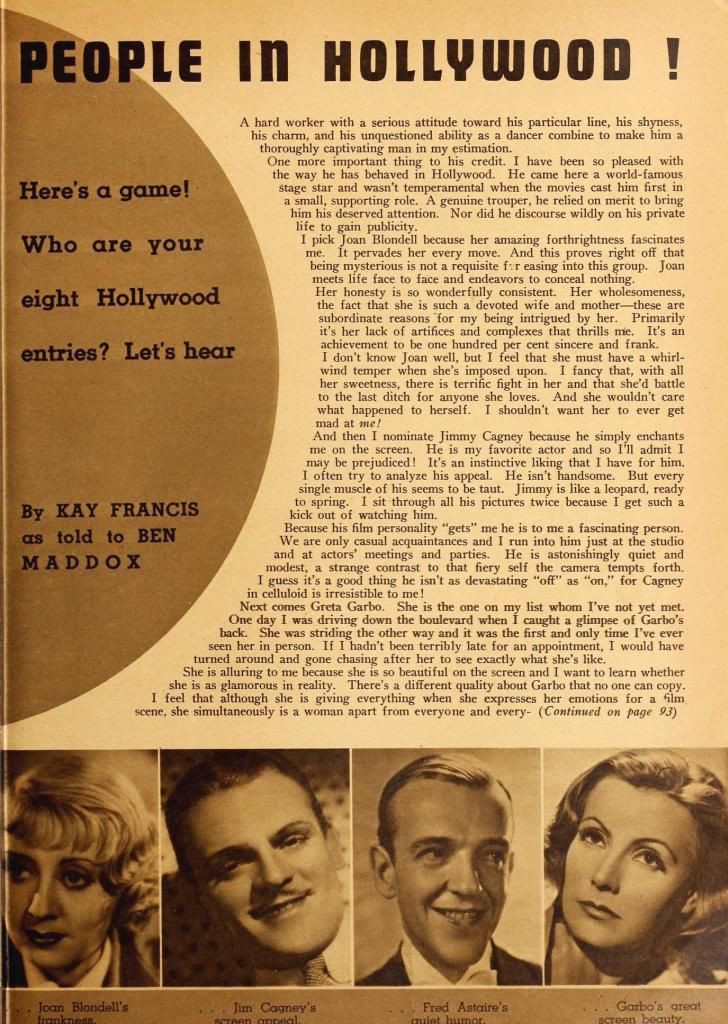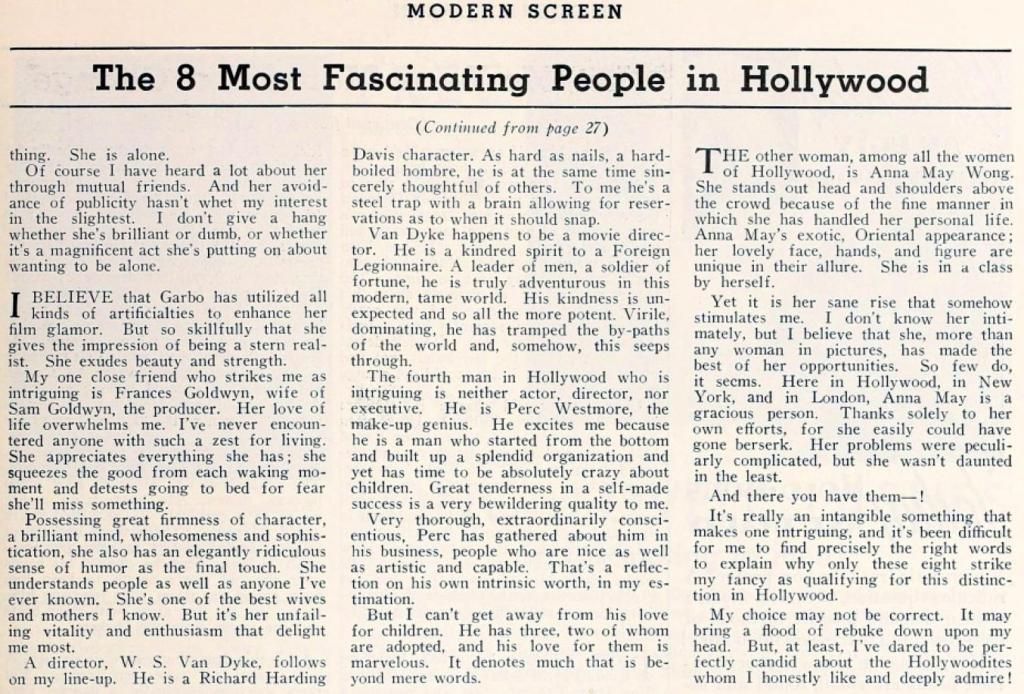 One of those listed is Anna May Wong, of whom Francis notes, "Her problems were peculiarly complicated, but she wasn't daunted in the least." That sounds like a 1935 euphemism for "she was denied a chance to appear in many roles because she was of Asian descent."
And, of course, there are movie ads, for MGM's "West Point Of The Air"...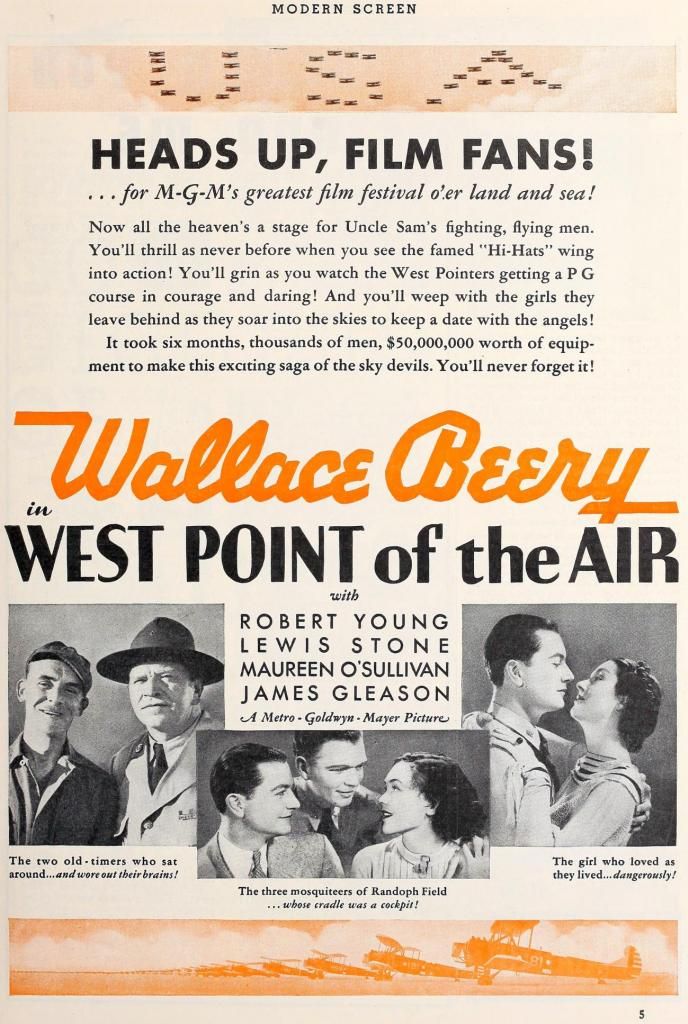 ...Warners' "Gold Diggers Of 1935"...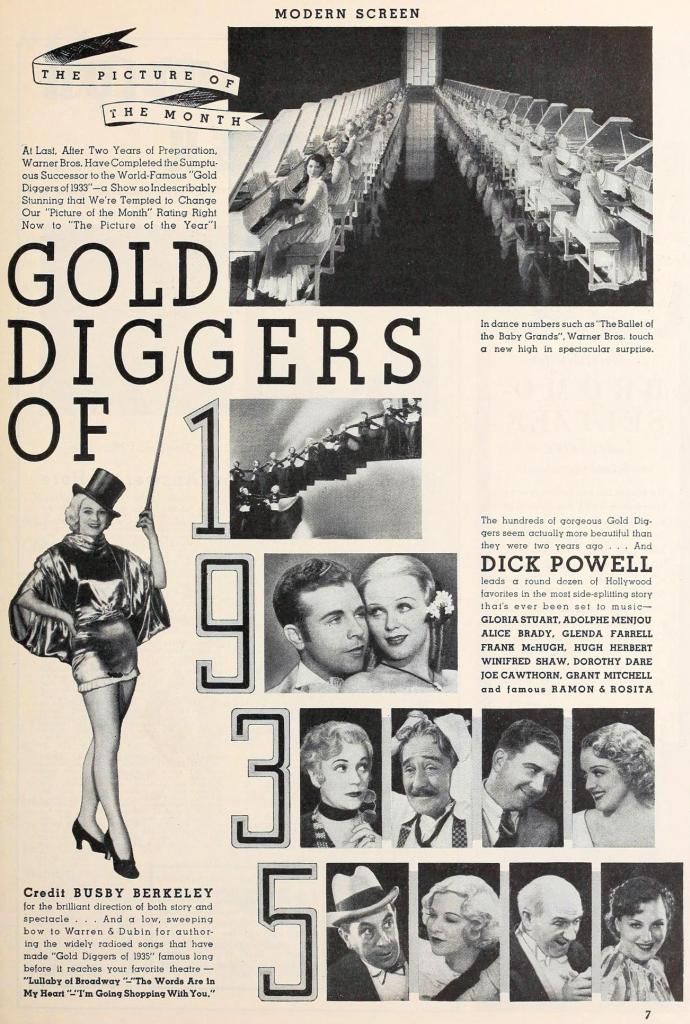 ...Paramount's final Marlene Dietrich-Josef von Sternberg collaboration, initially titled "Carnival In Spain" but renamed "The Devil Is A Woman"...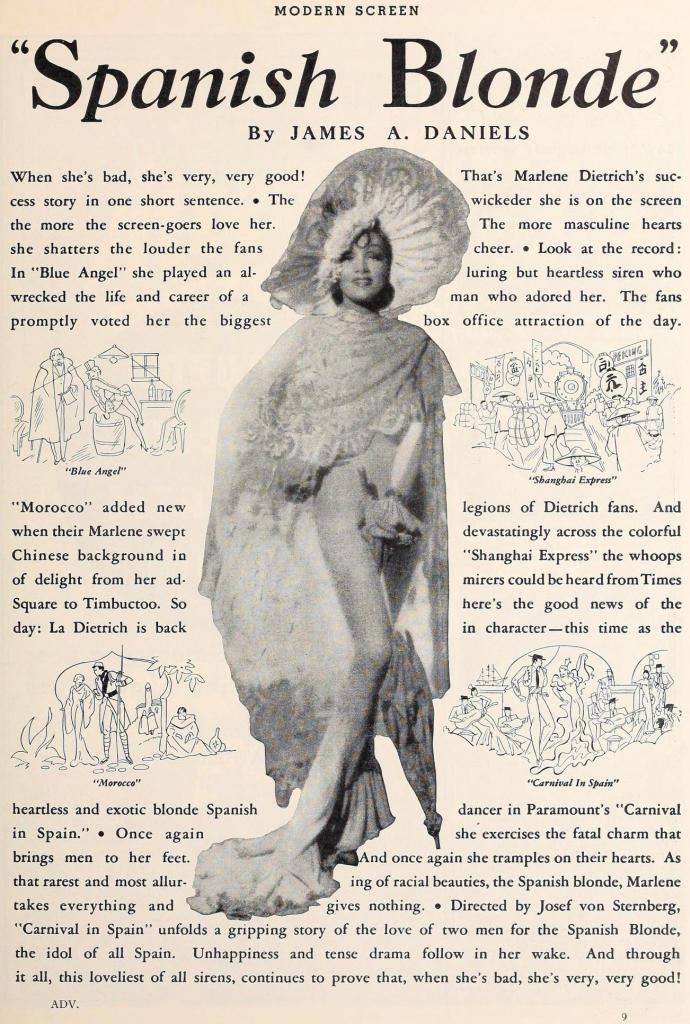 ...and Fox's latest Shirley Temple vehicle, "The Little Colonel":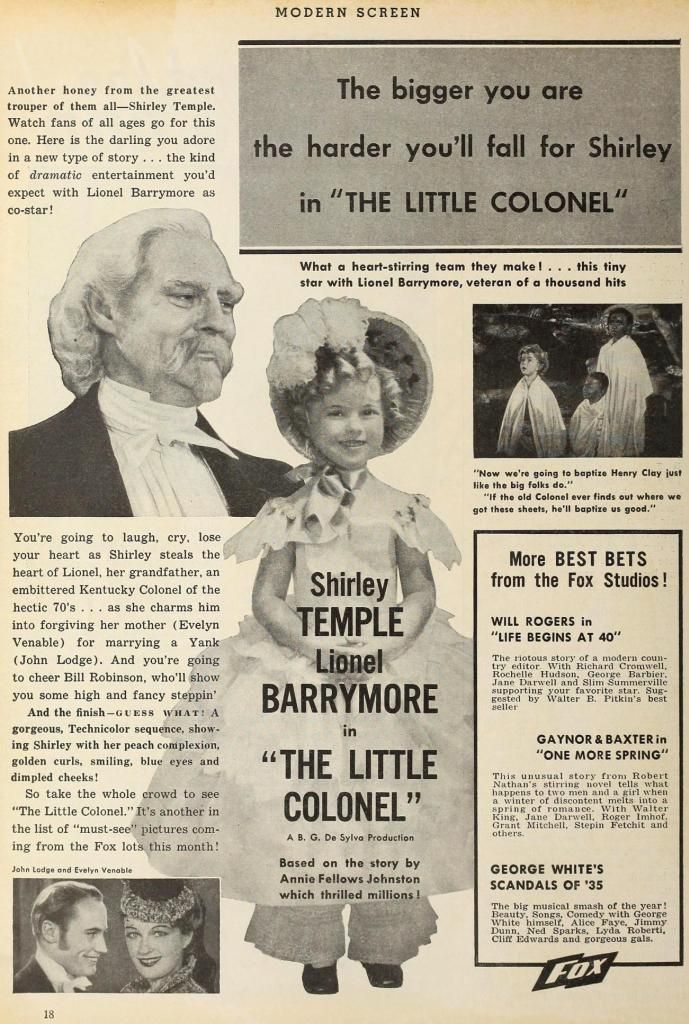 Miriam Hopkins graced the cover:
The magazine is in good condition; bids begin at $14.95, and the auction closes at 3:53 p.m. (Eastern) Monday. Learn more by visiting
http://www.ebay.com/itm/Modern-Screen-Magazine-April-1935-Miriam-Hopkins-Mae-West-Carole-Lombard-/321611838483?pt=Magazines&hash=item4ae18f3413
.