"White Woman" isn't Carole Lombard's greatest movie -- no, it's far from it -- but it nevertheless has a core of devoted fans. Some like its sheer campiness (a term no one associated with the film would have heard of in the latter part of 1933). Others enjoy the potboiler aspect of the movie, while still others delight in Charles Laughton's over-the-top performance.
No matter which camp (pardon the pun) you may belong to, there's good news for "White Woman" fans -- next month, it will finally appear on DVD...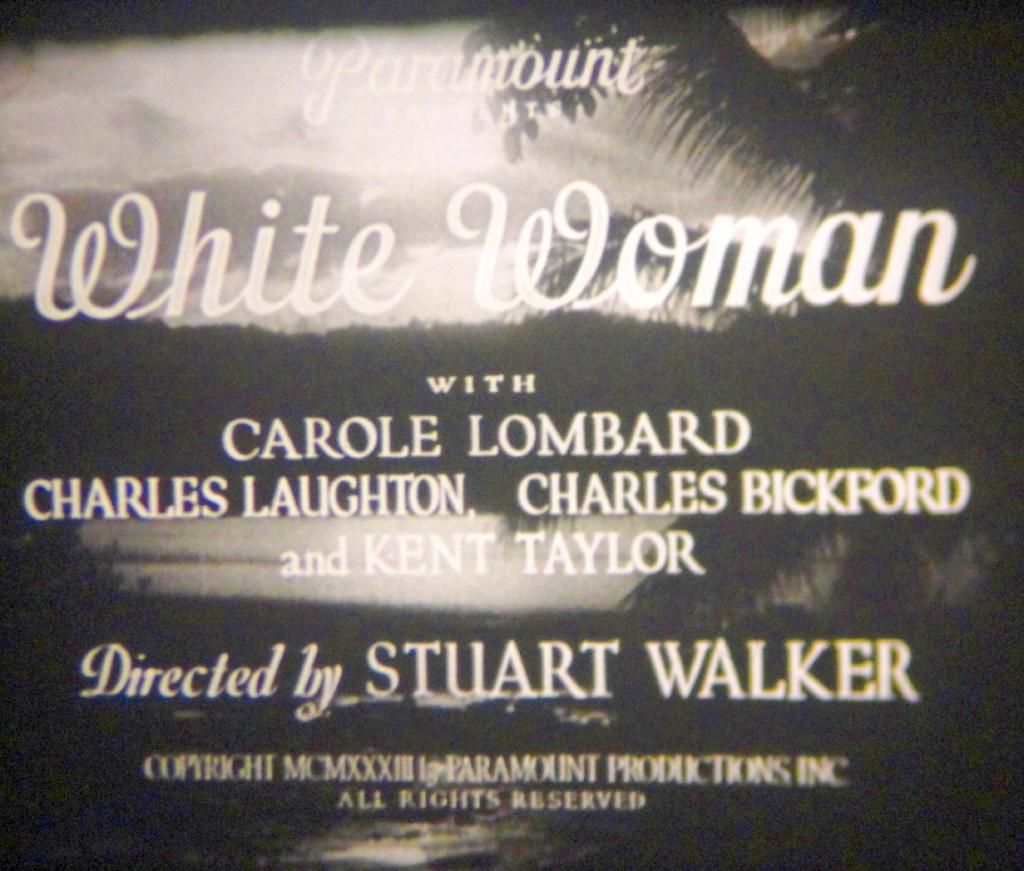 ...but don't bother asking Paramount about it, since it hasn't been their property for close to six decades. This, and many other Lombard films, are part of a group of releases from...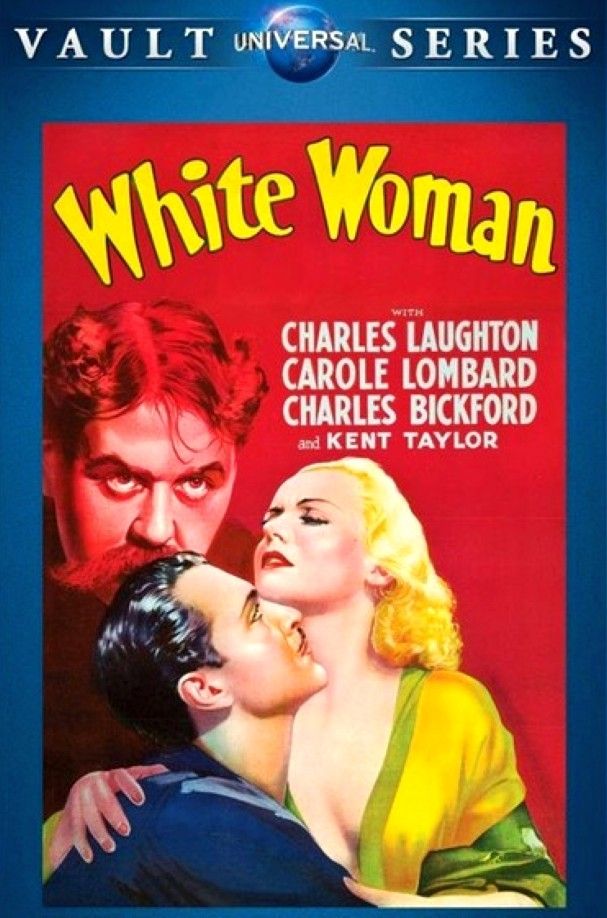 It's called the "Universal Vault" series, from which "Supernatural" emerged for its first official DVD release in October. It appears you can obtain "White Woman" in one of two ways -- buy it via amazon.com, or rent it via classicflix.com (
https://classicflix.com/white-woman-universal-vault-series-p-15365.html
).
The other releases set for that day (
http://classicflix.com/UNIVERSAL-VAULT-Another-Batch-of-Diverse-Titles-New-to-DVD-Released-an-31164.html
) feature many actors Carole knew or worked with:
* All My Sons (1948) --
Edward G. Robinson, Burt Lancaster, Mady Christians
* Her Jungle Love (1938) --
Dorothy Lamour, Ray Milland, Lynne Overman, J. Carrol Naish
* High, Wide, and Handsome (1937) --
Irene Dunne, Randolph Scott, Dorothy Lamour, Elizabeth Patterson
* Love Letters (1945) --
Jennifer Jones, Joseph Cotten, Ann Richards, Cecil Kellaway, Anita Louise
* Men With Wings (1938) --
Fred MacMurray, Ray Milland, Louise Campbell, Andy Devine
* The Moon's Our Home (1936) --
Margaret Sullavan, Henry Fonda, Charles Butterworth, Beulah Bondi
* The Restless Years (1958) --
John Saxon, Sandra Dee, Teresa Wright, James Whitmore
"The Moon's Our Home," a smart romantic comedy, has a link to Lombard: She and James Stewart replaced Sullavan and Stewart's pal Fonda in the "Lux Radio Theater" adaptation of the story in 1940.
Here's another pic from "White Woman":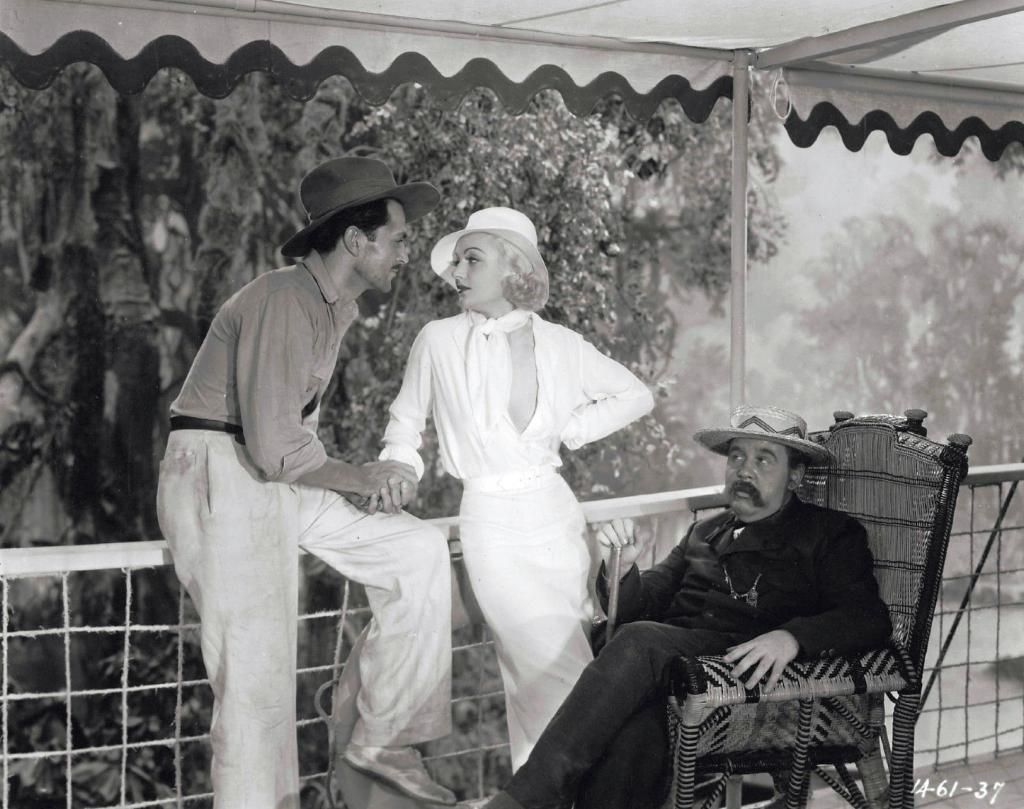 And as we've stated before, let's hope this leads Universal to issue DVD versions of some of Carole's more obscure early Paramount titles, films such as "Bolero," "Rumba," "From Hell To Heaven," "Sinners In The Sun" and "No One Man."