As we did last July 4th (when we opened with another flag-flying photo of Carole Lombard at the Indiana state capital), let's celebrate Independence Day, classic Hollywood style. Here are several patriotic pics from stars of the era.
Last year, we ran a shot promoting July 4 showing Thelma Todd in, of all places, the snow (on location in the Sierra Nevadas, perhaps?). This year's image of Thelma is a bit more conventional -- as she's shown as Betsy Ross: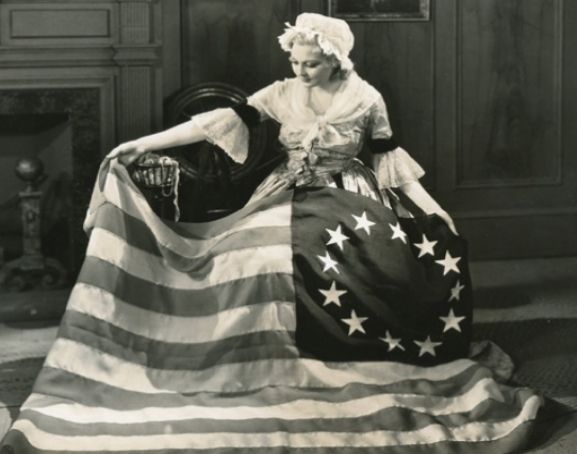 Madge Evans also is shown in a Revolutionary War motif:
Here's Leila Hyams looking patriotic, and even holding two 48-star versions of Old Glory:
A year ago, we pictured a 1920s Joan Crawford atop firecrackers. This time, we imagine that era's Joan as Lady Liberty, though she looks as if she can't be sure she'd imagine it herself:
And this time, it's her old MGM rival Anita Page who gets the firecracker treatment:
A happy -- and above all, safe -- July 4th to all.