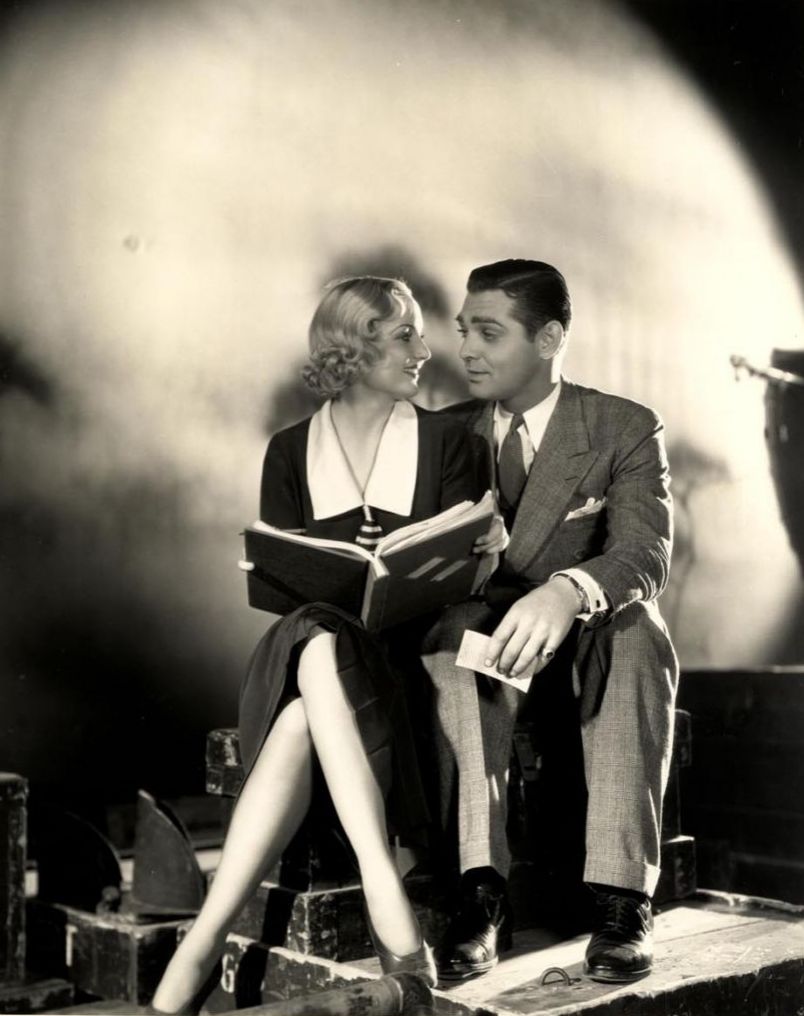 Carole Lombard -- with and without Clark Gable -- has been the subject of several books over the years. Now, another book about her, one long awaited from one of the top entertainment authors in the business, could soon be in production.
Here's what Michelle Morgan wrote on her Facebook page today:
"Looking towards future book projects, I have just sent the proposal for my Carole Lombard book to my agent...Now on with the writing for Thelma!"
As in Thelma Todd, the vivacious actress best known for her comedies whose death at age 30 in December 1935 remains one of filmland's biggest unsolved mysteries. Once that book is out of the way, Morgan will get to the Lombard book, one she's already done much research for (and probably will do much more).
I'm not quite sure what form this book will take; it may be a straight bio or a tome that primarily relies on photographs with complementary copy. (She was working a Lombard book a few years ago, but a decision to change publishers put the project on the backburner for a while. Last December, she said she'd written about 20,000 words on the Lombard book.) One thing I am certain, however, is that the finished project will be one worth reading, such is her track record.
Morgan's Monroe book examines the '50s icon in a much more human perspective than many biographers do, with plenty of background on what shaped her. I have faith she'll do likewise with Lombard, assuming her proposal gets the green light -- and know the wait will be worth it. Which will be "big news" for Carole fans everywhere.