For a second straight day, the subject of this entry is the 1940 Carole Lombard drama "They Knew What They Wanted" (she's shown with William Gargan above in an image from that film, set in California wine country). This time, we're examining a collectible on sale at eBay.
It's a herald from the fall of 1940 issued by the Garden Theater in Greenfield, Mass.: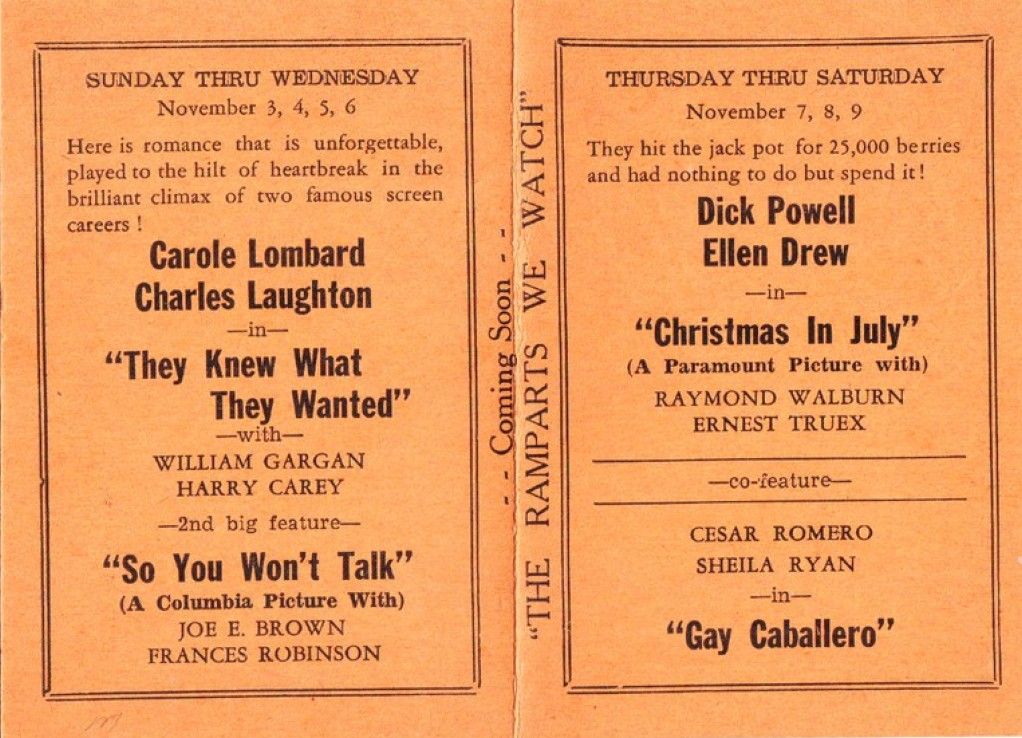 Greenfield is in the northern part of west-central Massachusetts, not far from Springfield, and is the Franklin County seat. Built in 1929, the Garden was refurbished (and multiplexed) in the mid-'80s. It remains open with six theaters and a combined capacity of more than 1,800 seats.
The herald measures 4" x 8 1/2", and can be bought straight up for $16.50, or you can make an offer. Learn more by visiting
http://www.ebay.com/itm/7309-Franklin-Auto-Greenfield-MA-1940-movie-card-Dick-Powell-Carole-Lombard/281363546381?_trksid=p2045573.c100033.m2042&_trkparms=aid%3D111001%26algo%3DREC.SEED%26ao%3D1%26asc%3D22946%26meid%3D7812471330835049838%26pid%3D100033%26prg%3D9894%26rk%3D1%26rkt%3D4%26sd%3D281363546381
.