This photo of Carole Lombard and Zasu Pitts from the only film they made together, MGM's "The Gay Bride" in 1934, is fairly common among Carole collectors. But here's a still of the two you probably have never seen before: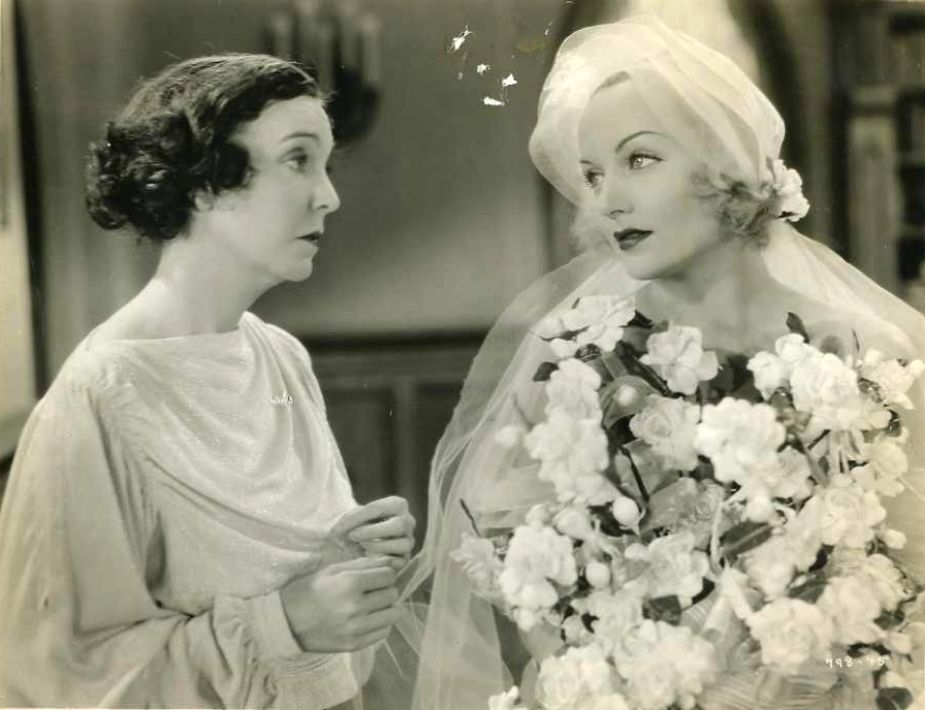 This relative rarity is an 8" x 10" original, unfortunately with some white damage spots between their faces. Despite that imperfection, this photo of two comedic cinema legends is sufficiently uncommon to warrant the relatively high price of $50 under eBay's "buy it now" procedure -- so if you want it, you better hurry. Find out more at
http://www.ebay.com/itm/Zazu-Pitts-Carole-Lombard-Original-8x10-Photo-F37-/370753014177?pt=LH_DefaultDomain_0&hash=item56529a09a1
.
Carole cradles a cat in our latest LiveJournal header, p1202-31. Since the feline is black, might this have been planned with Halloween (1930) in mind?