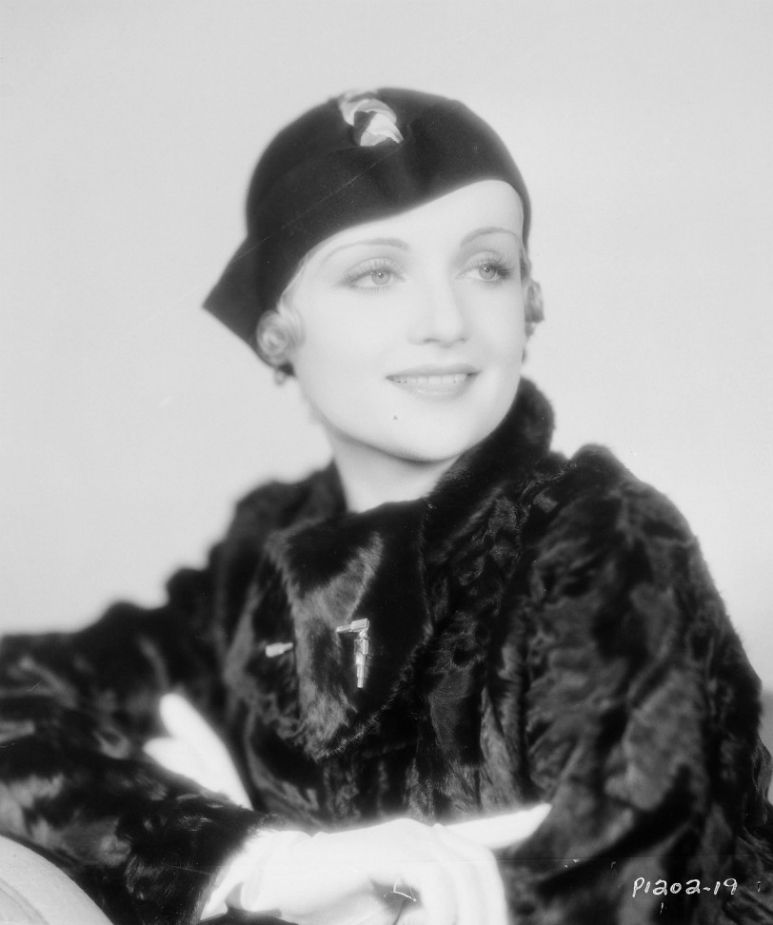 Lovely pic, doncha think? It's Carole Lombard from
very
early in her Paramount career (p1202-19), probably the fall of 1930 and likely following her first portrait photos were taken in New York by Herman Zerrenner (
http://carole-and-co.livejournal.com/488287.html
). Carole's modelling a new hat that complements a fur coat for cold-weather fashion.
This image is 8" x 10", and the seller doesn't say whether this is an original. I tend to doubt that it is, given that the opening bid is a mere $8.99; bidding closes at 2:49 p.m. (Eastern) next Wednesday. To place a bid or learn more about the pic, visit
http://www.ebay.com/itm/Carole-Lombard-Modelling-a-New-Hat-Studio-Promotional-Portrait-Photo-/380485424265?pt=LH_DefaultDomain_0&hash=item5896b2d489
.
Incidentally, the header word "hatitude" is a play on the term "Natitude," the Washington Nationals' slogan for the 2012 season, easily the best in the eight years since the former Montreal Expos relocated to D.C. That season may come to an end today, as the Nationals face elimination in the National League Division Series, but it's been a heckuva run for this Nats fan, with more to come in ensuing years. And even other species are getting into the act...