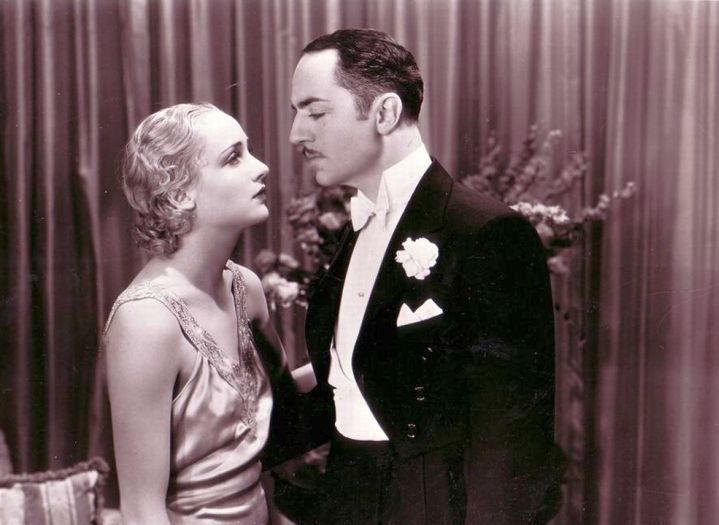 In November 2009, I wrote an entry on a press sheet being auctioned at eBay for the 1931 Carole Lombard-William Powell film "Ladies' Man" (
http://carole-and-co.livejournal.com/254146.html
). It appears that either this item has resurfaced or another copy has been found -- but this time, I can present it in better quality than I first did, and thus have been able to learn more about it.
Here's the cover: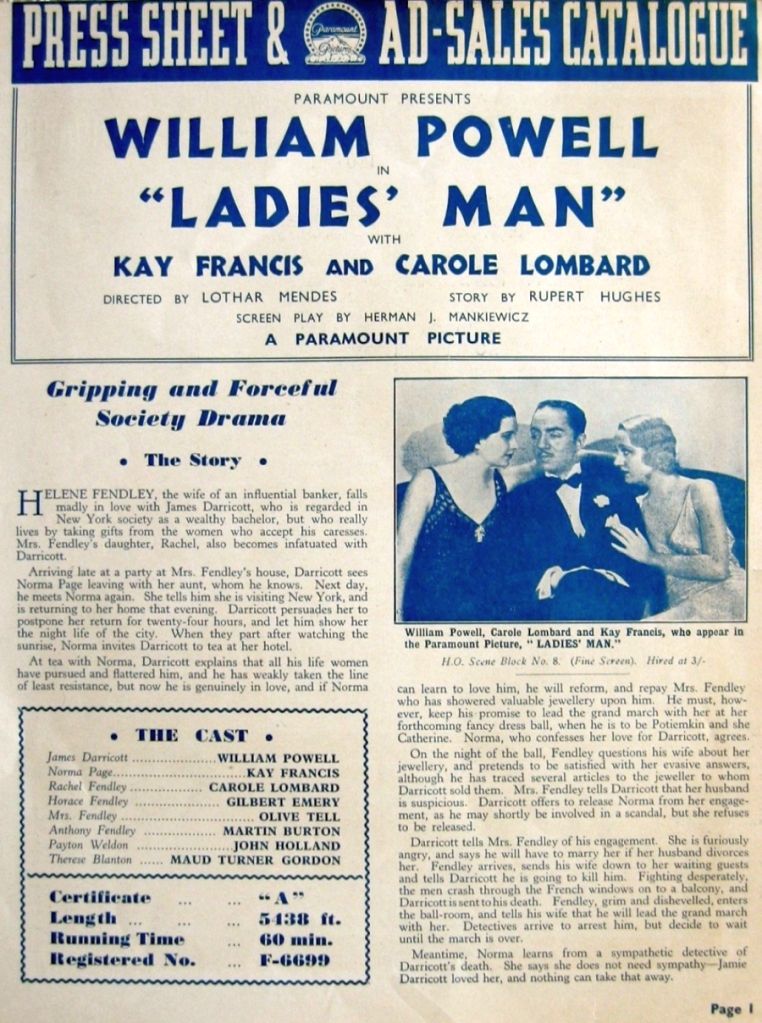 From it, we learn that this is British publicity (the certificate "A" reference makes that apparent). Note that "Ladies' Man" was derived from a story by Rupert Hughes, who also supplied the story for a later Lombard film, "No One Man" (
http://carole-and-co.livejournal.com/293673.html
), with a story by Herman J. Mankiewicz, who also wrote Lombard's other film with Powell, "Man Of The World." (We know him best, however, as co-writer of "Citizen Kane" and author of this famous telegram sent to friend Ben Hecht during the talkie boom: "Millions are to be grabbed out here and your only competition is idiots. Don't let this get around.") And, of course, his grandson Ben is weekend host on Turner Classic Movies.
The seller didn't include images of the other pages, so I took what I had from the 2009 copy and improved them somewhat:
The images of Lombard look to be from later in the decade, leading me to believe that this was for a reissue of the film. (I can discern references to "My Man Godfrey" and "True Confession" in the bio of Carole on page 2.) I've never seen any of the advertising pics here on their own; perhaps some of our British Lombard fans can track them down.
These four pages are oversized (11" x 14", most likely) with no cuts and are in fine condition. Bids begin at $9.99, with bidding closing at 10:31 p.m. (Eastern) Wednesday. If this Lombard artifact interests you, go to
http://www.ebay.com/itm/William-Powell-The-Ladies-Man-UK-Pressbook-Carole-Lombard-/380467412504?pt=LH_DefaultDomain_0&hash=item58959ffe18
to learn more.