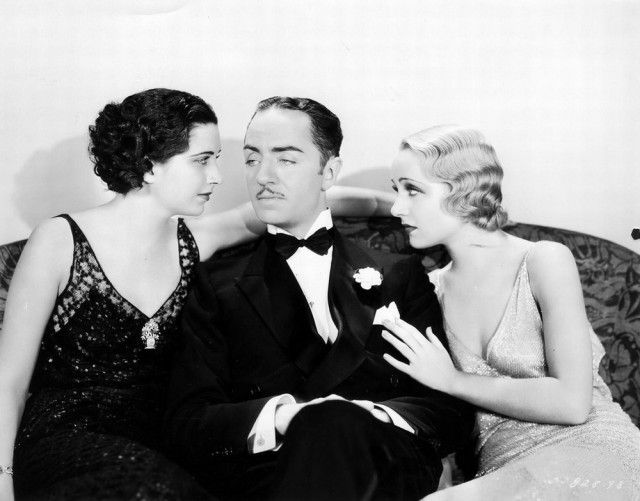 Kay Francis is honored with 24 hours of her films Tuesday in Turner Classic Movies' "Summer Under The Stars" (in both the U.S. and Canada), and while neither movie she made with Carole Lombard -- "Ladies Man" (above) or "In Name Only" -- is being shown, two of her pairings with William Powell are on the schedule, both worth checking out.
First up, at 8:15 a.m. (Eastern)...
..."Jewel Robbery," a pre-Code romp that's lots of fun (sort of a Warners version of an Ernst Lubitsch film Francis made the same year, "Trouble In Paradise"). Set in Vienna, Powell is the urbane jewel robber, while Kay is one of his victims who nonetheless falls for him. Then, at 9:30, one of filmdom's greatest romantic stories...
..."One Way Passage," also from 1932. Francis and Powell both portray people with only a few weeks left to live (although neither is aware of the other's predicament); Kay is suffering from an incurable ailment, while Bill is a convicted murderer being brought across the Pacific back to California, where he faces the death penalty. Just before he is arrested at a Hong Kong bar, they meet for the first time, and they reunite aboard a ship (Powell is being monitored by a detective escorting him to the U.S.):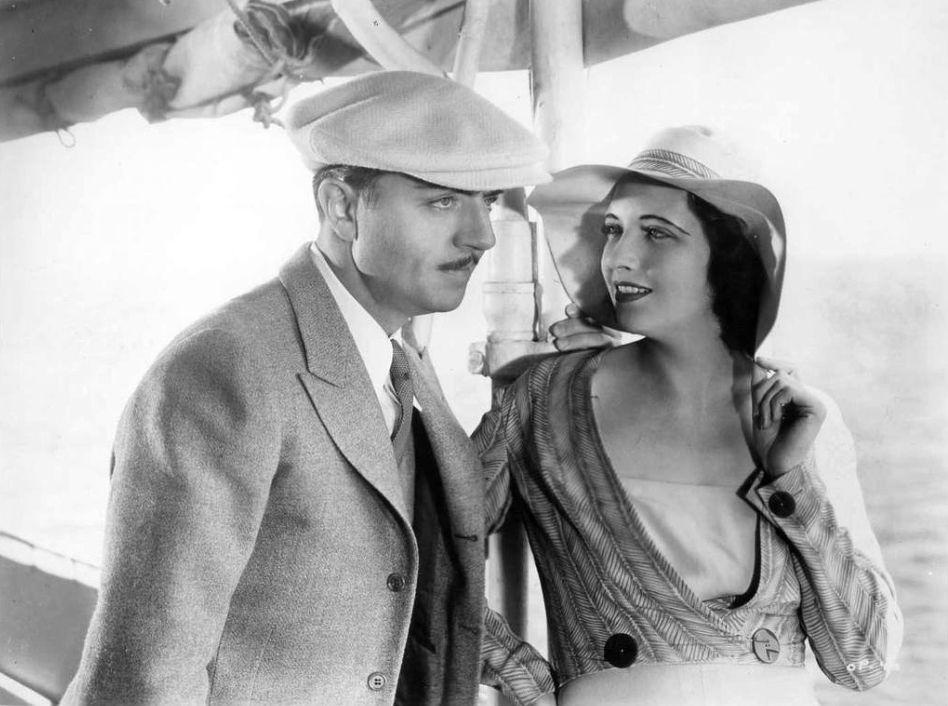 Expertly directed by Tay Garnett, with assistance from Warners' always reliable stock of character actors (Aline MacMahon and Frank McHugh provide a subplot and a semblance of comic relief), "One Way Passage" is a blend of drama and romance, with an ending you will long remember (Robert Lord would win an Academy Award for best original story).
One of the film's recurring themes has Powell and Francis having a drink called a "paradise cocktail," which they first have in Hong Kong. (The bartender is portrayed by Mike Donlin, a former major-league ballplayer, most notably for John McGraw's New York Giants in the early years of the 20th century.)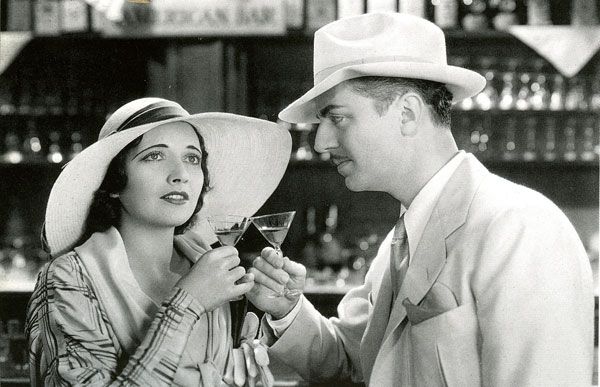 I rarely drink alcohol beyond beer (specifically, the "chelada" blending Clamato juice with either Budweiser or Bud Light), but here's the recipe for a paradise cocktail, should you wish to make one at home:
1 oz. apricot-flavored brandy
3/4 oz. gin
Juice of 1/4 orange

Shake with ice and strain into cocktail glass.
(The above is from a list of classic film-related cocktail recipes at
http://www.silentmoviecrazy.com/cocktail.htm.
)
Note that when "One Way Passage" was released in the fall of 1932, Prohibition was still in force (though weakening rapidly), and to legally enjoy this alcoholic concoction, Americans had to journey to Canada or Mexico.
There's much more to Kay's day than these two films with Powell. At 6 and 7 a.m. are two movies where she plays a physician, "Doctor Monica" (1934) and "Mary Stevens, M.D." (1933), respectively. At 6 p.m., there's "The Feminine Touch" (1941), made the same year as the romantic comedy "Love Crazy," but here instead of Powell, Myrna Loy and Gail Patrick, you have Don Ameche, Rosalind Russell and Francis (as well as Van Heflin). It's not quite a classic, but it's fun to see Kay go toe-to-toe with a fellow tall brunette.
Prime time features a trio of Francis pre-Codes -- "Guilty Hands" (1931) at 8 p.m.; "The House On 56th Street" (1933) at 9:30 and "Mandalay" (1934) at 10:45. For the entire schedule, visit
http://www.tcm.com/schedule/index.html?tz=est&sdate=2012-08-21
.
This week's LiveJournal header shows Carole in the Mack Sennett short "The Girl From Nowhere" (1928).