Four Carole Lombard photos said to be vintage are being sold as a unit at eBay, headed by this charming Paramount image, p1202-716, which looks to be from 1934 and was probably taken at her new Hollywood Boulevard house. The three others are more common to collectors, but are of interest, too: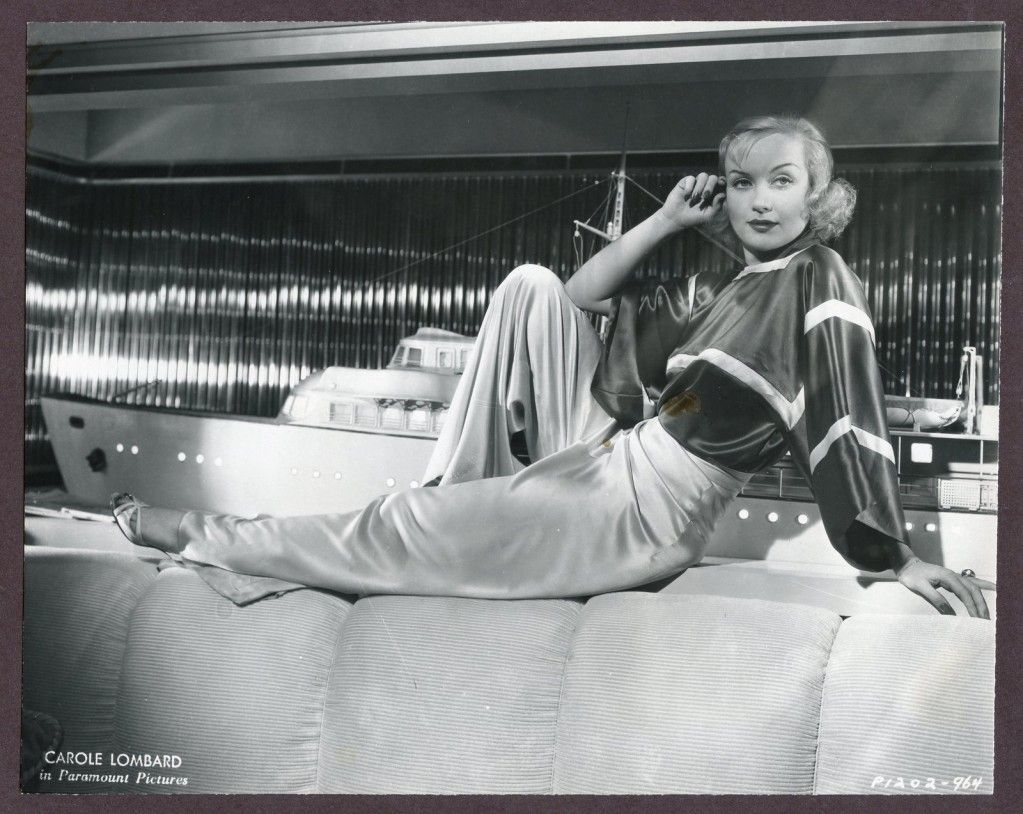 From 1935, that's Lombard in front of a large model boat. Next up, Carole in a swimsuit, always a charming sight: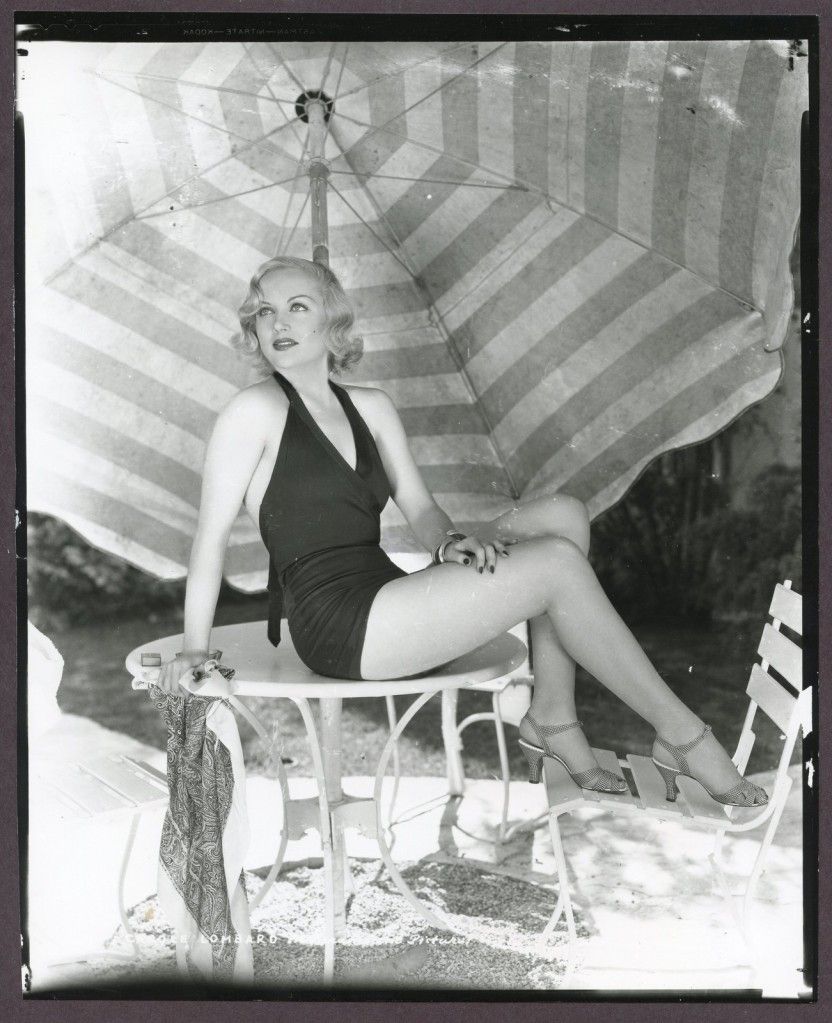 Finally, Lombard the baseball pitcher, conjuring up memories of her tomboy sandlot days: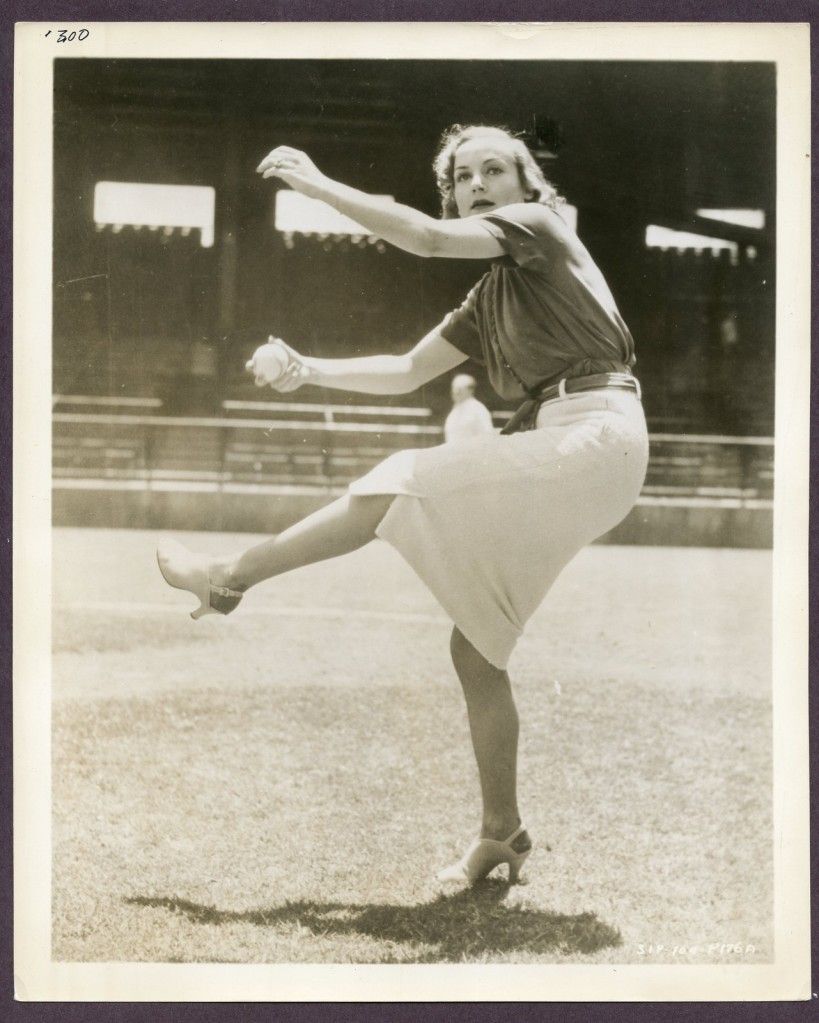 The "SIP" in the bottom right-hand corner means this was a Selznick International photo, almost certainly in conjunction with "Nothing Sacred," although there is no baseball scene in that film. Note its similarity with another pitching pic:
The "Giants" player in the background makes one think it was taken in New York, but the ballpark background is that of Los Angeles Wrigley Field, not the Polo Grounds in Manhattan. The Giants trained in L.A. in 1932 and '33, but not in 1937. As a result, I'm confused when and where these were taken, although Carole more closely her '37 self and her outfit indicates both were done at the same shoot. (Perhaps the guy in uniform is an extra, not an actual ballplayer.)
Whatever. Those four pics are up for bidding through 11:15 p.m. (Eastern) Sunday, although no bids have been made yet -- this despite the opening bid being all of 99 cents. Interested
now
? Then go to
http://www.ebay.com/itm/Lot-4-Carole-Lombard-Vintage-Photos-Twentieth-Century-My-Man-Godfrey-/110933525072?pt=LH_DefaultDomain_0&hash=item19d4274250
.