Yesterday, we examined a picture of Carole Lombard (with Josephine Dunn) from 1930's "Safety In Numbers," a photo forwarded my way by Carole collector Tally Haugen. Today, we move a bit forward in the decade for Tally's contributions -- three pix, three films, three different men with Carole.
We'll start with 1932's "No More Orchids," Lombard's second film for Columbia; while hardly a great film, it has its moments, and although this isn't a comedy by any means, Carole displays flashes of the personality that would vault her to top-tier status a few years later. Here she is with leading man Lyle Talbot: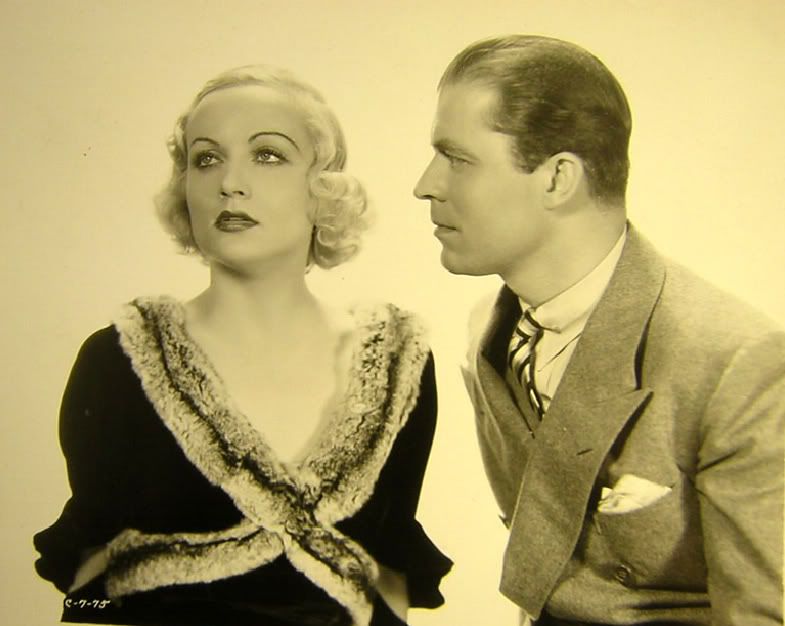 Before 1932 was through, Carole would be back at her home studio of Paramount, taking the female lead in a film Miriam Hopkins declined because she'd have to give up top billing to a guy being loaned out from MGM. The movie was "No Man Of Her Own," and the guy would later figure prominently in Lombard's life. Not now, though: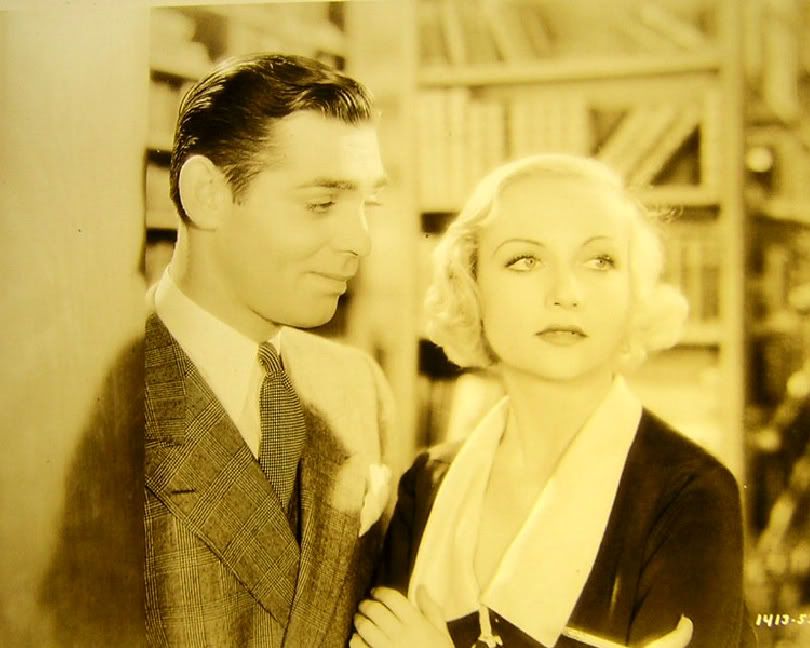 Finally, here she is with Alan Dinehart from "Supernatural," filmed at Paramount in the spring of 1933 and Lombard's lone foray into the macabre. (This looks to be from the point of the movie when her character has been taken over by the spirit of a murderess.)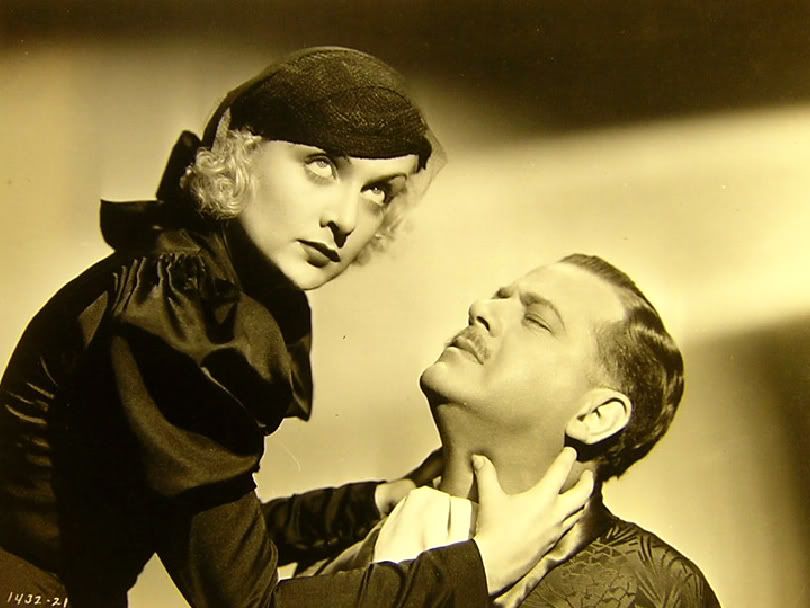 Thanks to Tally for supplying these rare images.