Tally Haugen's recently acquired array of Carole Lombard newspaper and magazine clippings is the gift that keeps on giving for Lombard fans. And we have a few more assorted items to share with you.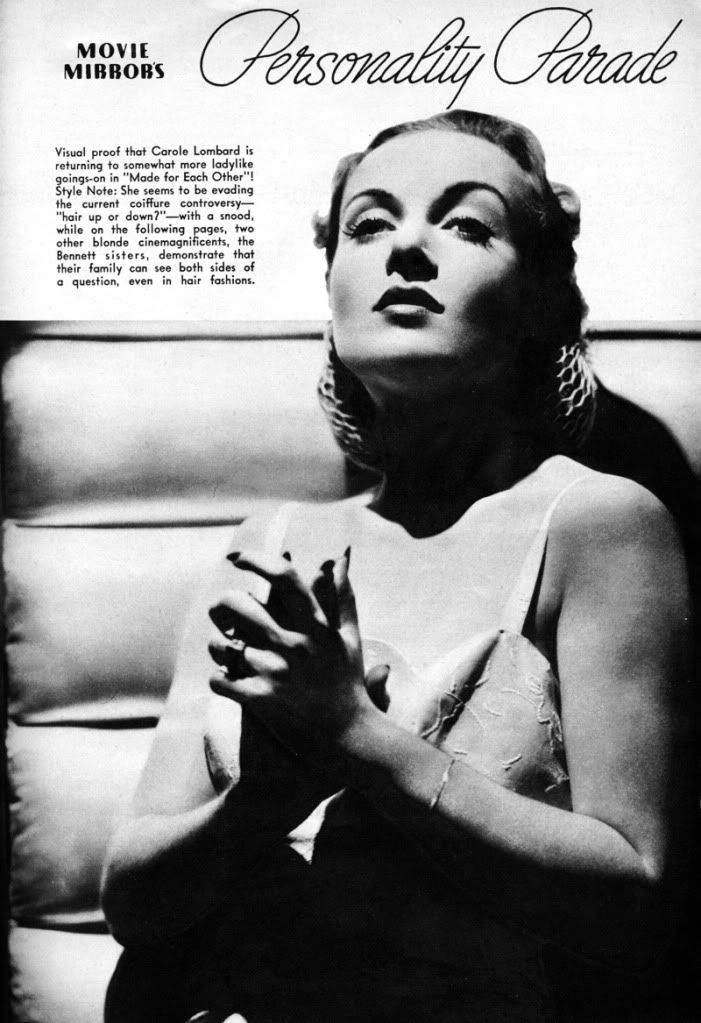 From the reference to "Made For Each Other," we know this is almost certainly from early 1939, and it's unfortunate we don't have the photos of Constance and Joan Bennett that are referred to (by this time, Joan had revitalized her career by turning brunette).
The slightly risque captions (not to mention Carole's scanty outfit) are indications the clipping on the left is from
Film Fun
or a magazine of its ilk in 1932, when "Virtue" was released. Its partner is an advertisement for Old Gold, one of several cigarette brands Lombard endorsed over the years.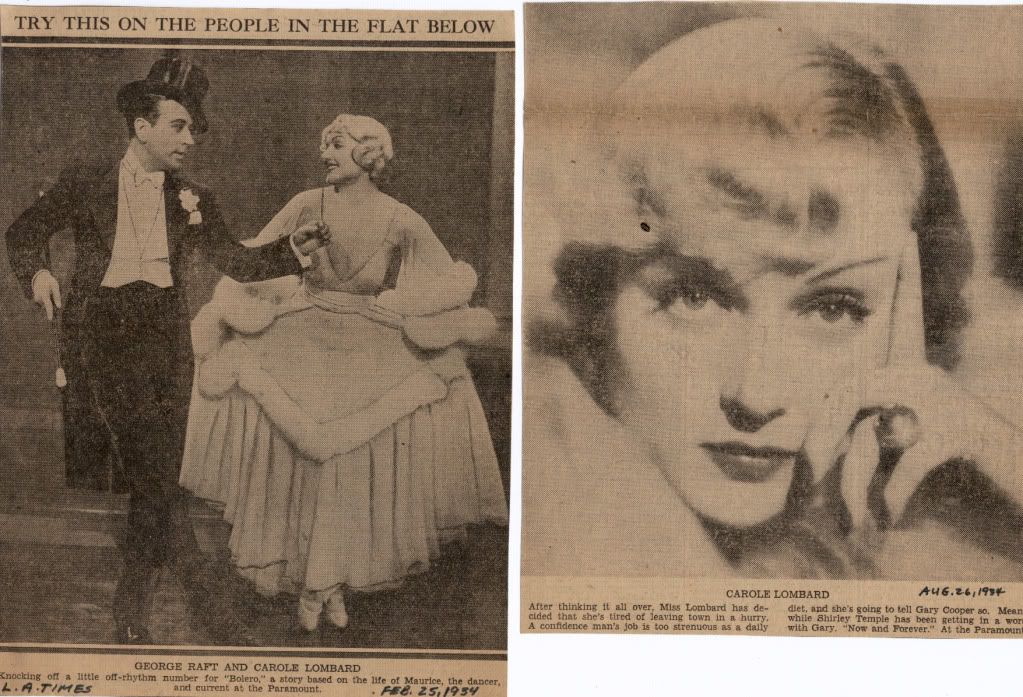 Two photos that appeared in the
Los Angeles Times -
- one from "Bolero" in February 1934, the next promoting "Now And Forever" six months later.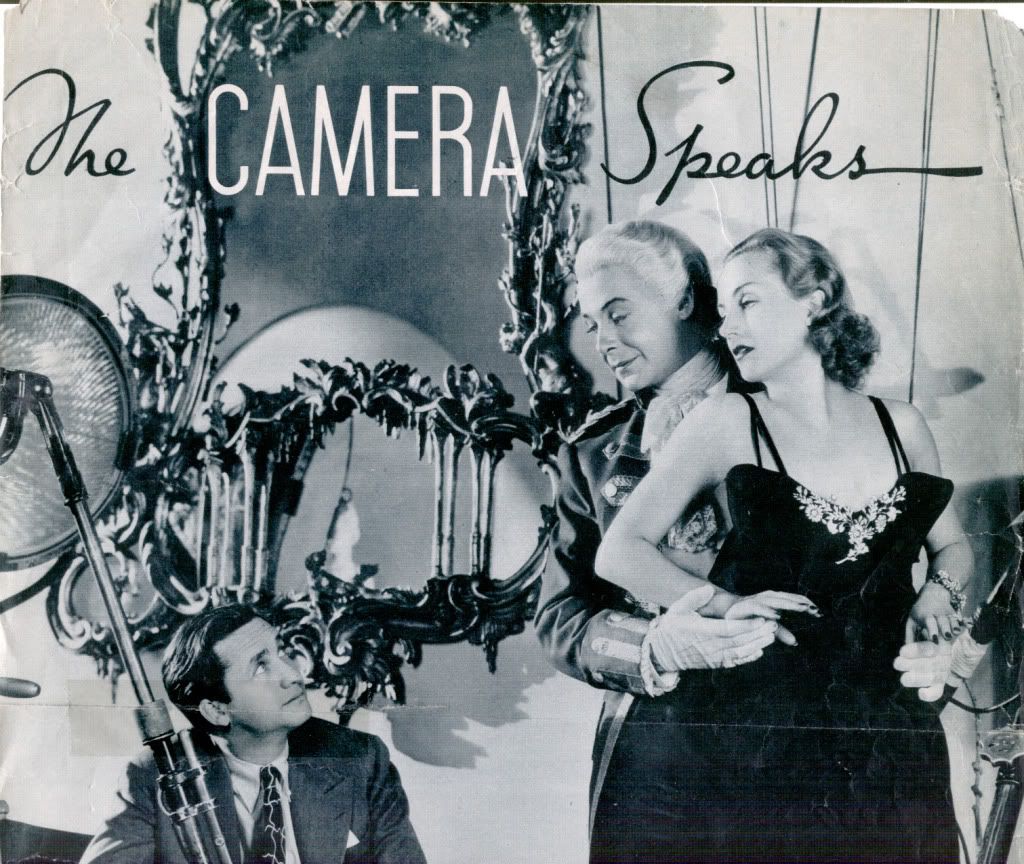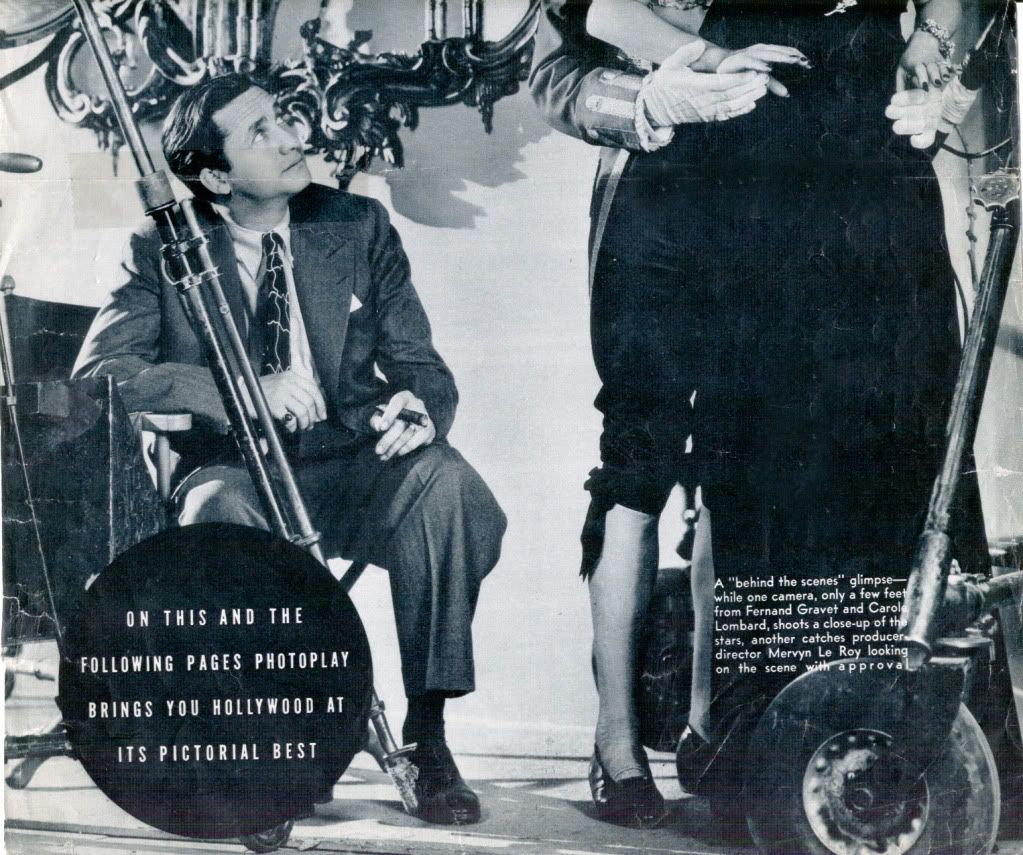 Finally, a photo split into two parts, showing Carole with Fernand Gravet and director Mervyn LeRoy during filming of "Fools For Scandal."
Some fascinating stuff; we look forward to more.