We've previously noted that some of Carole Lombard's movies were re-released during her lifetime (http://community.livejournal.com/carole_and_co/95185.html). Here's another one I just discovered, thanks to the great Los Angeles Times blog, "The Daily Mirror." In fact, this particular revival occurred 70 years ago today. Here's the ad that ran on the Times movie page of April 12, 1939: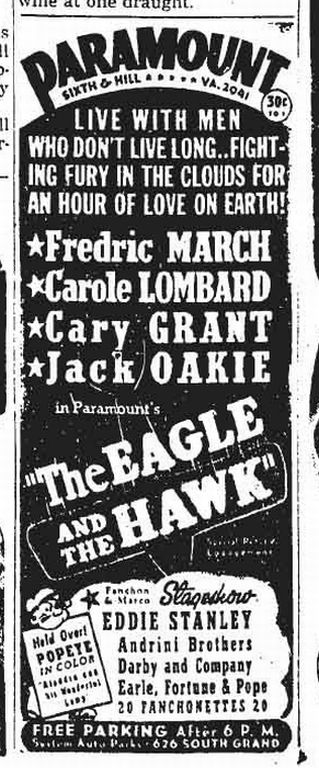 It was an appropriate time to run a "war" film, since things were tensing over in Europe due to Germany's recent territorial expansion. (On the front, the Times was more concerned that day with the divorce of Joan Crawford from Franchot Tone.)

In addition to the ad, the paper ran a large portrait of Lombard as well as a review. The writer noted that some of Carole's scenes had been snipped from the revival, but didn't disclose the reason why:

"As I remember the original, there was more torrid romance between Miss Lombard and March when he meets her on leave. But there's only two scenes now, and not even the briefest of embraces."

Damn, oops, darn Production Code (curse you, Joe Breen)!





I wonder what Lombard thought of seeing some of her Paramount product reissued, but I suspect she was spending more time exploring the joys of wedded life with Clark Gable, in addition to making plans for their new ranch out in Encino.

We'll leave you with a photo from the film showing Carole with Fredric March, a few years before they reunited for "Nothing Sacred":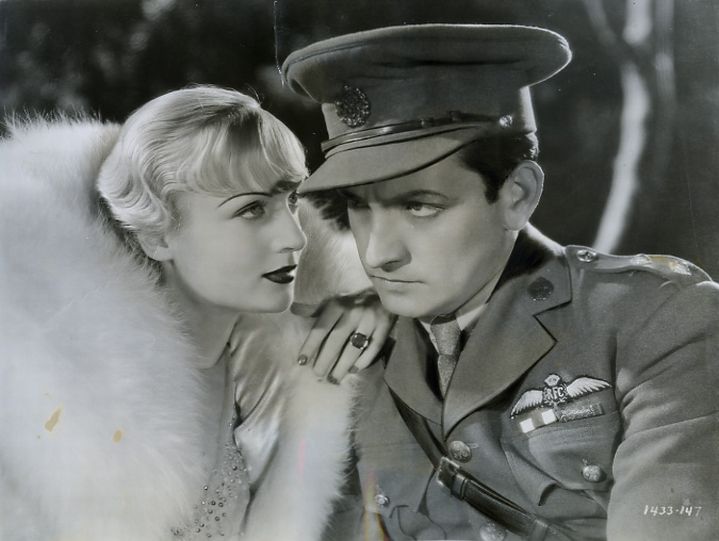 The "Mirror" entry can be found at http://latimesblogs.latimes.com/thedailymirror/2009/04/hollywood-star-couple-heading-for-divorce-april-12-1939.html