I was going through my bookmarks, and thought I'd share some of the Clark & Carole anecdotes I've found on the internet. We've probably all heard them, but they're still adorable. If you want to know where any of the stories come from, just ask me & I'll let you know. I didn't write any of this except for the stuff in italics, aka my attempt at exposition...everything else is courtesy of the cut-and-paste! :)

"They had an ineffable quality in romance, the ability to have fun together. They were soulmates who thought life was delicious, and they made everyone's life delicious around them."
--Esther Williams

"[Carole] bent herself around sideways to conform to him. She went duck hunting and dressed like a ragamuffin. She'd stand around in the rain for the guy."
--Robert Stack

"Carole was madly in love with him. When she would zero in on something, that was it, and she wanted this relationship."
--Margaret Tallichet (William Wyler's wife)

"Get this bitch out of your picture or I'll take Gable out of it!"
--Carole Lombard, staking her claim on her man.

"He absolutely adored her."
--Robert Stack

"He was never the same. His heart sank a bit."
--Esther Williams, re: Carole's death.



Even though Clark & Carole worked together on 1932's No Man of Her Own, their romantic relationship didn't begin until 1936, an oddity which Carole mused over to Garson Kanin:

No Man of Her Own
"…We worked together and did all kinds of hot love scenes and everything. And I never got any kind of a tremble out of him at all. You know, he was just the leading man. So what? A hunk of meat. Of course, it didn't help that I was on my ear about a different number [Powell] at the time."
--Carole Lombard.




Clark & Carole reconnected at the Mayfair Ball in 1936, however, and Clark immediately took notice of Carole:

The Mayfair Ball
Using the nickname he had given her while they were on the 'No Man of Her Own' set, [Clark] grinned and said, "I go for you, Ma." [Carole] looked at him, caught a bit off-guard for a minute, and then quipped back, "I really go for you too, Pa." And away they went onto the dance floor. Marion Davies, watching Carole teaching Clark to dance the rhumba, for which she was famous, turned to columnist Louella Parsons and said: "Those two were made for each other. Wouldn't it be great if they fell in love?"




Unfortunately, things soured when Clark tried to lure her up to his apartment. Carole was too smart to let herself be another notch in his belt, however, and shot him down with a simple, "Who do you think you are, Clark Gable?" Needless to say, they parted ways for the evening. Carole made it up to him the next morning, though:

The Mayfair Aftermath
"I thought of the stuffed doves Carole had sent to my dressing room on the day 'Gone With the Wind' started. They are an omen between us. The first night we ever really talked to each other, the night of the White Mayfair three years ago, we quarreled. Next morning when I waked up, a little the worse for wear, I heard the weirdest noise in my room. I was living in the Beverly Wilshire Hotel at the time but I kept thinking I heard birds in the room. I got up and right I was. I HAD heard birds in the room! They were a whole hamper of doves of peace that Carole had sent over. Ever since then whenever we have an argument about anything one or the other of us sends a dove. Result is that we've got some ten original doves on the ranch today and about fifty of their progeny. Squab from squabbles one could say, though it might be wiser if one didn't."
--Clark Gable




The next major meeting between Clark and Carole was at the Whitney Nervous Breakdown Ball, where Carole caused a minor disruption by entering on a stretcher, a joke that didn't go over particularly well with the guests--including Clark. However, once Clark got over his initial shock and annoyance, he was able to greatly appreciate Lombard's sense of humour:

The Whitney Nervous Breakdown Ball
"...For some reason, this [arrival] got to ol' Clark. He thought it was hot stuff. Who knows? Maybe with all that white he thought I was a virgin or something."

In the present, though, Clark was still sore at Carole, and dragged her away from the scene of her prank and told her she was in need of a therapist, to which Carole retorted that marriage to "an old bag" had sucked the sense of humour out of him. She'd done her homework on him. This was an argument that couldn't be won, and Clark stalked off.

Tennis at the Whitneys
Later in the afternoon, Lombard spotted Gable and [Merle] Oberon in cozy conversation, so she barged over and asked if she could borrow him for a round of tennis on the Whitneys' court. Since both were wearing formal evening clothes, Gable thought she really was nuts, but the idea was so outrageous that he decided to oblige her. Gable removed his jacket and loosened his shirt collar, while Lombard hitched up the skirt of her gown so it looked like she was wearing pantaloons. Borrowing rackets and tennis shoes from the Whitneys' groundskeeper, they proceeded to play. Lombard won the first two sets....The Whitneys had yet to invest in an outdoor illumination system, so the competition ended at sundown, with a score of 8-0 in Lombard's favor. Gable looked so unhappy that she rewarded him with a sloppy kiss before she departed.




Valentine's Day fell several weeks later, and Carole pooled her resources to buy Clark a Valentine he wouldn't soon forget.

Valentine's Day
As Gable's courtship intensified over the next month, Lombard realized she was falling for him. She decided to find him a fabulous Valentine's Day present. Knowing that he had a passion for sports cars and that he was annoyed that Gary Cooper had bought the exact same Duesenberg he had, she decided to get him a car that no one else would own. At a junk yard she bought a broken-down Model T for fifteen dollars. She had it painted white with red hearts all over it, and then had it delivered to the MGM set of Gable's current movie. Although there was a note on the steering wheel that read, "You're driving me crazy," Gable didn't need a note to know who it was from. He called her up to invite her to go dancing with him that evening. It would be their first official date. Wanting to look stunning, Carole put on a beaded champagne-colored gown, which she had worn in one of her movies. She imagined they would look dazzling as they drove through Hollywood in his fancy car. Gable had another plan. When he arrived at her house he was driving the shabby jalopy, which was barely running. With the joke on her, Lombard threw on a white chinchilla and hopped in as if she hadn't a care. They sputtered and creeped their way to the Cafe Trocadero, where they hit the dance floor to the song "You Were Meant for Me." Carole whispered to Clark, "They're playing our song." He agreed.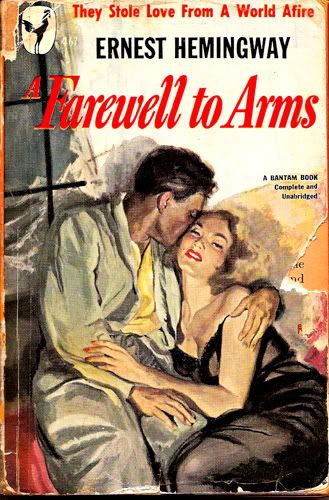 Their courtship continued, and Marion Davies was convinced the two were soulmates. She urged Clark to bring Carole with him to the social functions she organized, and he did just that, bringing Carole with him to Sunday brunch at Marion's the day before principal shooting begain on Cain and Mabel.

Marion Davies Plays Matchmaker
They had a wonderful time, dancing to the music of the four-piece band that Davies kept on retainer and also brought to her movie sets to create a relaxed atmosphere during the breaks between takes. Still in a mood for fun when the party ended, Gable and Lombard decided to visit the amusement pier at nearby Venice. Lombard had once rented the entire place for one of her wacky parties, so the owners had shown their appreciation by giving her a life-time pass. She took Gable for free rides on the roller-coaster, bumper cars, Ferris wheel, and other attractions. They held hands and necked like teenagers.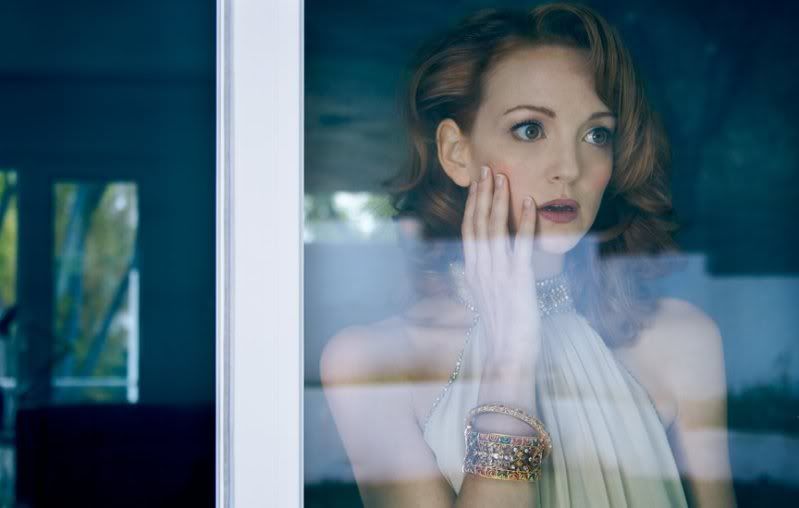 Carole bought Garland's recording of "Dear Mr. Gable" and played it endlessly, driving its namesake, embarrassed and irritated by the song, to distraction.

From this moment on, the Gable/Lombard romance was off and running. They were very much in love and, by all accounts, blissfully happy--especially by Hollywood standards. Carole dropped everything to be with Clark, in sharp contrast to her relationships with William Powell and Russ Columbo, where she refused to compromise her own lifestyle for the sake of theirs. Carole's love for Clark seemed to be a different thing entirely:

"She'd stand around in the rain for the guy."
"He told me about their first duck shoot, early in the morning, the fog too thick to see the ducks, although you could hear them. Carole asked what they could do about it--just sit here in the blind until it clears, Clark told her. She said she had just thought of something they could do while they were waiting--we made love, Clark said, which ain't easy in a duck blind."
--A.E. Hotchner




One weekend they decided to go to a private hunting club near Bakersfield. Gable was a memeber of the all-male froup, which up to then had never permitted women to stay overnight, if only because there were no separate facilities for them. Lombard solved that problem by renting a small trailer for herself, complete with kitchen and bathroom. She had it hauled to the campsite and parked about fifty feet from the shack that served as the men's dormitory. She and Gable spent most of the first day hunting by themselves, but when they returned that evening, the men, who were sitting around drinking and playing cards, tensed up at the woman in their midst. Lombard heard so much mumbling and grumbling that she kissed Gable goodnight and retreated to her trailer. About an hour later the smell of baking bread and the tinkle of cubes started emanating from the trailer. Within minutes every man in the camp was at Lombard's door. A party was soon in progress. Gable had to drive into Bakersfield for more liquor. When bedtime came around, the men teased Gable about where he would sleep that night. Lombard made it clear that it wouldn't be with her. She said, "Goodnight, boys, it's been swell," and shooed everybody out, including her lover. Her only companion that night was her Pekingese, Pushface.




To spend some recreational time with Lombard, Gable had to settle for accompanying her to Lake Arrowhead for the filming of a motorboat chase and other outdoor scenes for True Confession....At the fashionable resort in San Bernadino County, Gable and Lombard squeezed in some swimming and horseback riding while staying at the Arrowhead Springs hotel. On October 6 they celebrated Lombard's twenty-ninth birthday by going dancing at the High Hat club. As a surprise, Gable gave Lombard a ring--one that he had found in a box of Cracker Jack candy-coated popcorn.

By this time, Clark knew that he was definitely in love with Carole:

The Road to Marriage
Lombard loved Gable....[and] Gable was also smitten with Lombard. He often boasted to friends that she was a woman in a billion, that he wanted to spend the rest of his life with her. "You can trust that little screwball with your life or your hopes or your weaknesses, and she wouldn't even know how to think of letting you down," he once said. "She's more fun than anybody, but she'll take a poke at you if you have it coming and make you like it. If that adds up to love, then I love her."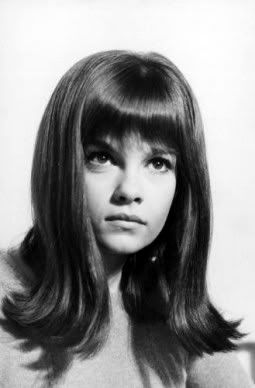 By now, Carole had just wrapped In Name Only with Cary Grant--but she was at a high in his personal life, as well, having just accepted Clark's marriage proposal at booth #5 at the Brown Derby. She began looking for a home for the two of them to settle in, and finally put down a payment for a ranch in Encino:

The Encino Ranch
As she dashed about the house making plans, her enthusiasm was so infectious that Clark caught her up in his arms and declared, "I've always wanted a place like this. It will be the first home I've had since I was a boy that I can truly call my own. Ma, I think we're going to be very happy here."




By 1939, Clark was working on Gone With the Wind, and was impatiently awaiting the go-ahead from Selznick that would allow him to finally marry Carole--and on March 29, 1939, the two were at last able to escape to Kingman, Arizona and elope:

Eloping
[John] Cate (the witness) said the couple did not act like sophisticated screen stars, but were rather "quite lovey-dovey." After their late afternoon ceremony, the couple called Lombard's mother, with Gable talking first, "Hello, Mom, this is your new son-in-law."




After the marriage, the couple moved into the Encino ranch, which would come to be their dream home:

Moving In
The day they were moving in, the plumber told Carole and Clark that they might not be finished working for a few days. When Carole expressed her opinions in a few choice phrases, Clark pulled her to one side and said to her, "Listen, baby, if there's any cussing to be done, I'm man enough to do it myself." Carole threw her arms around him, burst into tears, and cried, "I've waited a long time for someone to do that. Oh Pa, I'm glad I love you. I'm so glad I married you."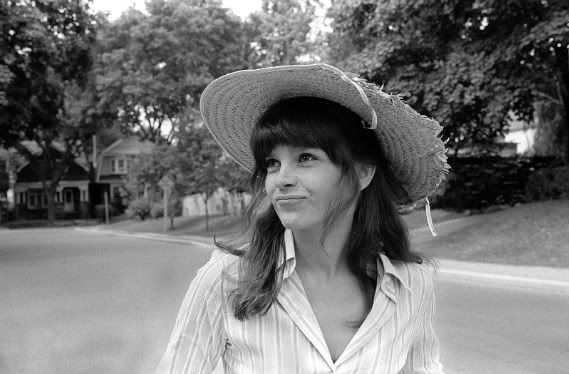 Carole proved just how true that statement was as the marriage progressed:

Mr. & Mrs. Gable
"Clark comes first. I want to be ready to go anywhere, do anything Clark wants to do."
--Carole Lombard.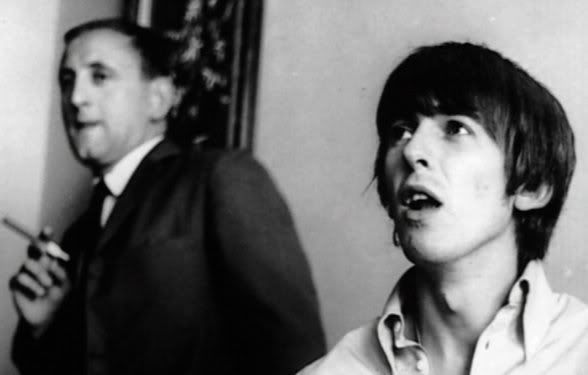 Carole continued to pursue outdoor activities with her husband, a pursuit that turned dangerous when the Sikorsky plane they used for such excursions, dubbed "Nellie the Goon" by Carole, was unable to take-off. Although Clark and Carole were able to transfer to another aircraft, they stayed until they were able to see if Nellie the Goon acheived flight. It was eventually succesful, but it barely made it over the treetops:

Taking Off
Lombard, watching the mishap through a plane window, clutched Gable's arm and said, "Please, let's never travel in separate planes. Whenever I fly, I want you with me."




Although Clark & Carole had a blissful marriage, they were missing one thing: a baby. Having a baby was the one thing that the two desired more than anything else. Apparently, on one occasion, Carole did learn she was pregnant, and was planning to tell Clark on their first anniversary, but she lost the baby beforehand. Clark never found out. This did nothing to dampen their desire for a family, however:

Family
Lombard was so serious about the subject that she told friends motherhood constituted grounds for retiring from the screen. This said a lot about the Lombard-Gable marriage, given that threats to her career caused sparks to fly in her relationships with both William Powell and Russ Columbo.

"Clark and Carole burned up the sheets," a chum recalled. "They tried every position known to humans. They would have done it hanging out a window if somebody said you could get pregnant that way."

"I'll work for a few more years, and then I want a family. I'll let Pa be the star, and I'll stay home, darn the socks, and look after the kids."
--Carole Lombard




As we know, though, their joy was short-lived.

Clark After Carole
"Look, let's face up to something. I have a hole in me that's never going to be filled up. It wouldn't be fair to anybody. I haven't anything more to give."